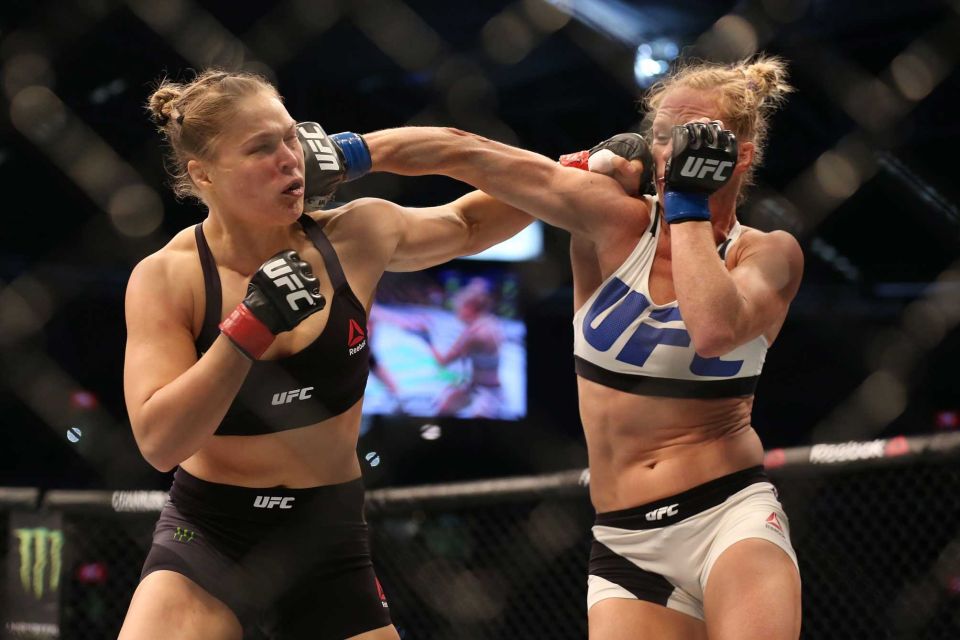 This article will be updated each time we win a big play, according to the odds. Updated January 15th, 2016.
I am so sick and tired of people underestimating fighters. One rule I go into every time I handicap a fight with is - Never underestimate your opponent. As the old boxing idiom says: "Everybody has a plan until they get hit." Throughout my career as a professional combat sports bettor, I've seen it happen far to often in combat sports, really great fighters are getting counted out. Fighting is a sport where anything can happen at anytime.
From Mike Tyson vs. Buster Douglas to Georges St-Pierre vs. Matt Serra to Chris Weidman vs Anderson Silva, its happened numerous times. People need to realize no one in this sport is unfightable, one punch, one kick or one takedown can decide a fight.
Don't get me wrong, There is nothing wrong with predicting fights, its just when you predict those fights with guaranteed certainty that makes me want to laugh in your face. I wish people take in to consideration every aspect of a fight before they throw a silly prediction. You can be on point when it comes to fighter analysis and fight breakdown but betting with real cash is simply different. And If you bet on fights, maybe you shouldn't tweet about where the line should be set... especially if you are followed by the oddsmakers. And yes, you do influence the line. We all part of the betting public.
Upsets are going to happen, and the best thing about them is they occur when you least expect it. Just because a fighter is better than another fighter, doesn't mean he wins every single time they fight. Not saying outcomes would of been different, but just in my opinion on fights where one fighter was underestimated by the other fighter.
Overall, what people do not understand is, that to be a professional combat sports bettor you need 50% skill and 50% money management and discipline. Just like in combat sports, its 50% training and cardio and 50% mental.
The difference between other handicappers and myself, is that I advise for over 600 bettors worldwide. Not only do I give out the predictions to the bettors I also back up my bets with my own wagers (anywhere from $5,000-$50,000 per fight) all documented on our statistics page here.
Here's a list of all the biggest win bets, according to the odds that we play since Bet on Combat Inception in 2004. Click a fight from the list below to view our predictions featuring more information such as odds, breakdowns, results, plus a brief description of how it played out.
1. (-1100) Ronda Rousey vs. Holly Holm (+1000)
2. (-1100) B.J. Penn vs. Frankie Edgar I (+725)
3. (-1000) Georges St-Pierre vs. Matt Serra (+700)
4. (-475) Anthony Pettis vs. Rafael dos Anjos (+380)
5. (-140) Jose Aldo vs. Conor McGregor (+140)
So let this be a lesson to fight fans everywhere: odds don't matter and styles make fights.