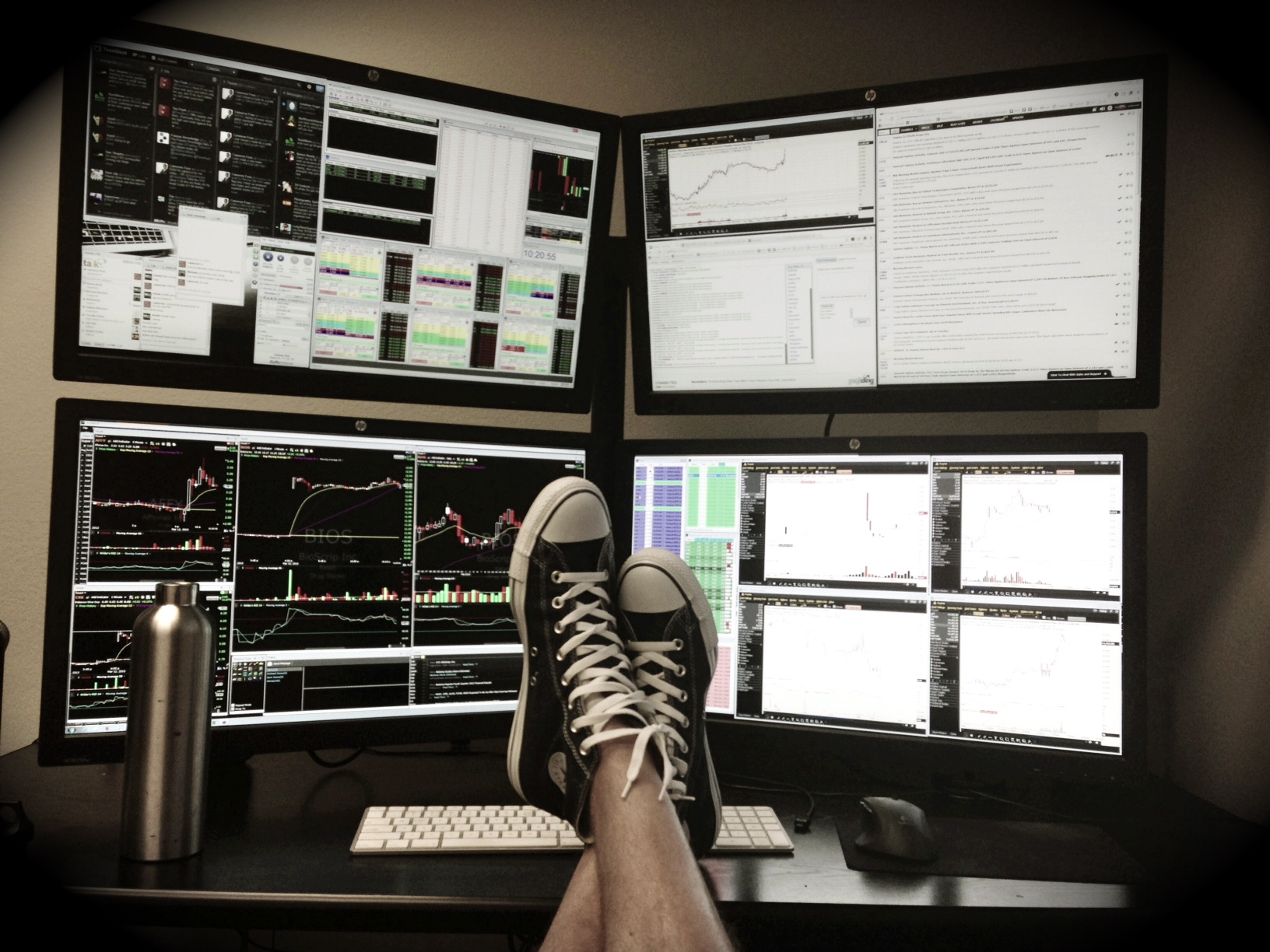 Welcome to Betoncombat.com,

My name is Franco Richard also known as Francombat, and I am a professional combat sports bettor and oddsmaker. For the last 4 years I have made my living solely from gambling, speculating and investing my money on the internet. I'm aware there is much skepticism about gambling and the people who claim to do it for a living. I'm not planning on spending time consciously trying to change people's views. I believe my lifestyle should speak for itself. I've learned a lot along the way from my successes and failures and would like to pass along some of these lessons.
My first gamble was the domain name itself. I was fairly new to domain name investing, but I knew a great brand name when I saw one and "BetonCombat.com" was definitely one of those. I made some important acquisition during the stock market crash around the year 2000 that ended the dot-com bubble. Domain names became like the real estate. Many dot-coms ran out of capital and were acquired or liquidated; the domain names were picked up by old-economy competitors or domain name investors, I was one of them.
While BetonCombat.com is a new website, I have been sharing my bets publicly for almost three years. I started betting on combat sports a few years ago and gained a large following from posting on various forums. Some of you may know me under the name of "Francombat". When I first started I posted all my picks for free to allow everyone to try out my service and allowed them to build their bankrolls and to prove to the new followers that I am the real deal and my records is legitimate. So here I am now, over 4 years later and still enjoying my "work" from home. I mainly bet and trade MMA, Boxing, Kickboxing and Muay Thai and get to watch an awful lot of it which is great!
Although I truly enjoy helping other people, I can't justify taking so much time out of my life handicapping fight, answered literally hundreds of emails without getting something tangible in return. Not to mention that the people who use my picks are making money off them so it is just common sense for me to get compensate and sell my tips and release my bet selection exclusively to subscribed member on my site. After sharing my profitable combat sports bets publicly for multiple years for free, predictions will no longer be free. A monthly subscription-based membership fee of $99 per month would be require to get access to predictions, bankroll management and much more.
I live and breathe combat sports and I will show you how to build your bankroll! This industry is about finding value, and thus the greater the advantage I feel I have, the stronger the stance I take with my bet size. As a rule of thumb I recommend my clients to only risk 1% to 5% of their bankroll on each play. By bankroll I mean the money a combat sports bettor set aside and is comfortable to use for betting purposes and not your whole bankroll.
When it comes to handicapping, I analyze every variable and aspect of a fight in an attempt to put each fighter on equal footing and I implement a smart bankroll management strategy to help my investors's profit long term. When I score fights I score both who I think is winning and who "seems" like they're winning. As a 2-time Shuai Jiao Gold Medalist (Chinese-style wrestling) and Kuoshu-style Lei Tai fighting Silver Medalist, I feel I have a deeper understanding of the mental aspects of the fight game. Practicing martial arts allows me to obtain the most intricate details in every facet of the combat sports. My success is due to the hours I study footage on each fighter to ensure complete familiarity with their styles and tendencies, and because I follow the principles of sports investing. As long as a sports bettor can successfully pick 55% of his plays, I believe it can be a profitable investment. Next, all my predictions are systematically run through a coded system that rates every relevant aspect of a fight. This way there is both a human and computer element to my predictions, with 100% transparency, and one definite goal: provide the most accurate and profitable predictions.
Starting with UFC 46: Supernatural, I am going to chronicle my betting predictions for each event as well as describe everything I do right here on BeonCombat.com. I'm going to be using dollars amounts in exactly the same way as in finance, so that it will be a lot easier for people to measure my performance from a investment stand point. To make it even easier for people to evaluate my performance, I will also display win rate and ROI's will be automatically calculated on my statistics page. In addition, I will be using a regular online sportsbook account to prove that anybody can do it. Perhaps most importantly, I will be expressing myself and showing people see how fun combat sports betting can be. I truly believe anyone can be a successful bettor, there just needs to be more transparency in this industry and I'm gonna help make that happen.
Exposure and Liability
Losing is going to be a large part of this game and so, you need to be clear as to what your limitations are. Remember that betting on combat sports is supposed to be fun and profitable. Never bet more than you can afford to lose. Since I'm treating combat sports betting as an investment, as stated above, I will only ever be exposed to 5% of my overall capital at any one time, although I reserve myself to take greater risk. As the saying goes, 'with great risk, comes great reward.' I will also follow a staking plan that allows me to recoup losses to some extent after I have had a loser.
In summary, I intend to pursue a low risk, high return betting strategy. Obviously, depending on the fight that I am undertaking, the risk and returns may vary a great deal. If I don't see any value bet you might have to accept that and not try to force profits. After all, trying to force betting profits is the surest path to losses. You have to remember that I built my wealth one bet at a time so it's a process. Even though I made some huge bets profit during my career, most of my play are small profit. If you stick around, you'll see it's only the worthy opportunities that build fortunes.
There are many services out there and I want to make sure you know that going with me is a profitable choice. A lot of the times when it comes to predicting the outcome of a fight, many like to talk the talk but don't walk the walk. Understand something right now: I am not going to win every fight, every weekend or every month. But, I sure can put you on the right side of more fights that you've ever been on in your gambling life, and by doing that, you will make money. I guarantee I will help you to make more money in a month than the stock market in a year.
By the way, if you're curious about whether my record is legitimate, let me assure you it is, and let me explain why: You see I offer long-term packages of 30 days, and 12 months. Anyone who subscribes gets EVERY play I release. Now, if I lied, even once, how many customers do you think I'd have remaining?
See, that's the beauty of the Internet. I don't need some phony monitoring service to document my wins and losses. Instead, you - my investors - do that for me. I win, and you're happy. I lose too often, and you're gone. But, at the end of the day, it's just me and you. No salesmen, no cons, no strings attached. You validate my opinion every weekend I release a big play and assure my credibility. And that's why I am so successful in the business. I will of course always try to post bets with as much notice as possible.
The subscription is a very simple process. Once you subscribe we will send you a welcome email explaining the systems. You log into your account email the plays to you then you place the bets. You just can't resell my predictions once purchased.
I am no different from a stockbroker. I am selling information; I am selling tips. Just like the stoke broker, I takes 30% commission on bets that payout. I feel this option would allow me to continue to provide a service that my readers are looking for.
The site is going to evolve. Right now, it's just this blog, but my site will be totally revamped by June 2004 to make it much more organized. Perhaps I will get some guest bloggers onto the site as well.

This blog represents my personal views and opinions and not those of any company I am associated with or work for, including but not limited to the bookmakers.
Remember that you always risk losing the money you bet, so do not spend more than you can afford to lose. If you think you may have a problem, click here.
In closing, you can contact me by email with questions or comments or anything else at info@BetonCombat.com. Please refer to my Frequently Asked Questions page before emailing me any questions!
I hope you enjoy the site!
Now, let's beat the odds and make some cash.