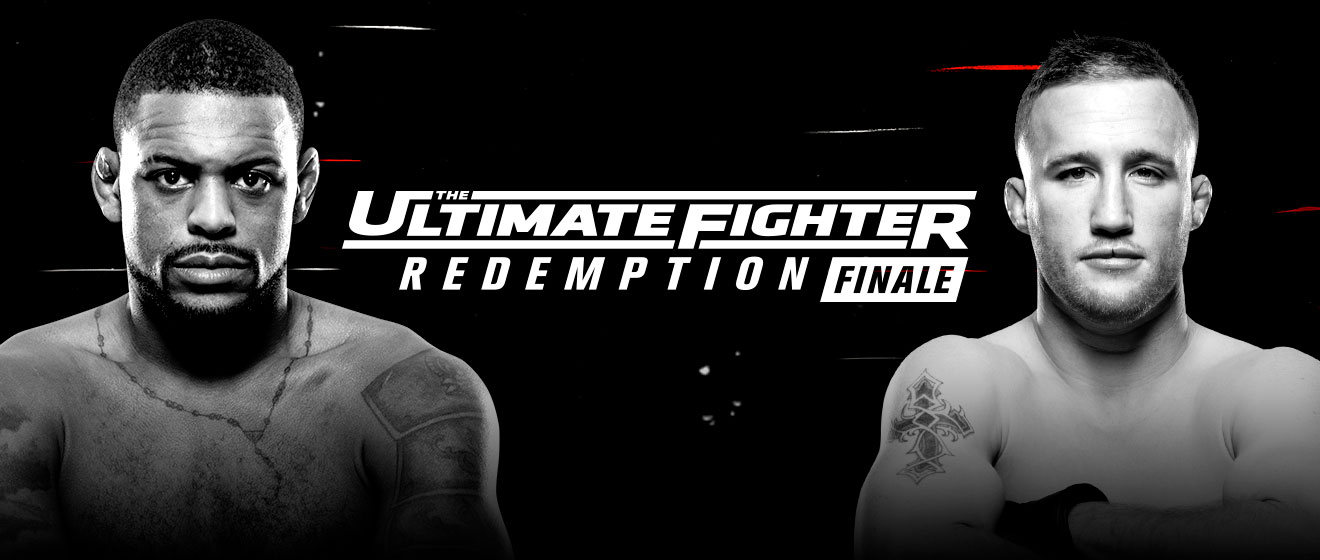 Event: The Ultimate Fighter 25 Finale
Promotion: UFC
Date: July 7th, 2017
Arena: T-Mobile
Broadcast: Fox Sports 1
After a two week lay-off we have two events back to back with TUF 25 Finale and UFC 213. We finally get to see Justin Gaethje in the UFC and his first opponent will not be easy as he takes on Michael Johnson who is a legit top 10 lightweight. We will find out what Gaethje is made of now as he takes legit talent so there will be no excuses as whether or not he has it or he doesn't. The only reason The Ultimate Fighter 25 Finale is watchable because of Gaethje and Johnson, this fight will be fireworks. Dhiego Lima is the first fighter in history to reach the TUF Finale final twice. On Wednesday night we will find out who will be facing Lima between James Krause and Jesse Taylor. Krause may not be cleared to fight on Wednesday because of his last fight with Ramsey Nijem he suffered a scratched cornea. If Krause isn't cleared to fight someone from team Garbrandt will be given a chance at redemption on Wednesday night. Another fight I am interested in on TUF is Marc Diakiese versus Drakkar Klose. Diakiese is a nice prospect with unbelievable finishing skills. Klose is a young prospect as well with good wrestling skills and power. We will get to see who has the made progression up or down come Friday night. Now lets switch over to UFC 213. This card on paper is stacked and has some great match-ups. The main event will feature Amanda Nunes versus Valentina Shevchenko. Nunes will make her second title defense against Shevchenko in a rematch. The last time these two fought Nunes was winning early but Shevchenko started to turn it on late which resulted in the fight going to a split decision in a 3 round fight. Many people believe in a five round fight Shevchenko would've won, well we will find out come Saturday night as this fight is 5 rounds. In the co-headliner, for the UFC interim middleweight title we have 2 exciting middleweights in Robert Whittaker and Yoel Romero. Romero since joining the UFC has been nothing but a athletic freak with some crazy finishing performances but will have his hands full as he takes on the surging Whittaker. Whittaker in his own right has a exciting style and has turned into a fan favorite by winning seven fights in a row. Both of these fighters are exciting and can finish a opponent at any given second. Whoever wins between Romero and Whittaker will most likely beat Bisping so I hope Bisping will be watching closely as he will have his hands full no matter who comes out on top. The card also features Fabricio Werdum and Alistair Overeem who will be having a rubber match. Both have fought each other in Pride and Strikeforce and will seek closure in this fight as they try and make their way back to fighting the champ Stipe Miocic. We are spoiled this week as we get two UFC events back to back days but UFC 213 is the card to really look forward to. As always I'll be watching both events because you just never know what can happen.
For 2017 we are 10-6 after Lee vs Chiesa didn't go to a decision and Dominick Reyes was able to beat Joachim Christensen. Lee and Chiesa both have finishing skills so I expected it to end within five rounds. Did I expect Lee choking out Chiesa? Hardly so, but anything can and will happen these days. Lee keeps moving up in the lightweight division but I am not so sure how far he can go because he just doesn't seem to have championship level skills. Reyes is a great striker who can very well be the future of the 205 division. What he did to Christensen was brutal but can be a thing to come more if he is groomed right. I would keep an eye out for Reyes as he could be a future star. Our ROI is now 37%, with a total investment of $2,702 and winning a total amount of $1,000.
Angela Hill vs Ashley Yoder
Tecia Torres vs Juliana Lima
For this weekend I have chosen to do a parlay of Angela Hill to win and Torres vs Lima over 2 1/2 rounds at -102 odds (bet $102 to win $100) both Hill and Yoder are strikers but Hill is just a level above her who has also faced better competition than Yoder. Hill will get her first UFC win as she out strikes and works Yoder over 3 rounds. Torres vs Lima is all the makings of a fight that will go to a decision. Both fighters don't have much finishing power with striking or grappling and most of their fights always go to a decision. Lima has the size advantage but the speed and technical skill of Torres will be too much for Lima as I see Torres just out working and striking Lima over 3 rounds.
Prediction: Hill to win and Torres vs Lima over 2 1/2 rounds parlay
Stake: 3%
Please remember, while we give out one free prediction for every card, the real money to be made is through the BOC Consulting services. For serious investors only, you may as well want to invest in the world's premier combat sports managed fund right here in order to diversify your personal investment portfolio. I also invite you to join the one and only combat sports betting community and register a free account so you can get access to our chatroom and connect and interact with each other to discuss upcoming match-ups, odds, betting tips, predicitons, news, post fights and follow your favorite handicapping experts on the new social network for combat sports gamers. This means you can follow your mates and top ranked bettors, providing a very cool way to get authentic betting tips to improve your real money bets. We are a community of over 1,000 bettors that is dedicated towards helping each other make money from betting on fights. Start posting your picks, gain followers, build your reputation. For some of you new to the betting world check our betting guide to learn how to bet on fights and our bookmakers review page for the best places to wager online.
Enjoy the event!