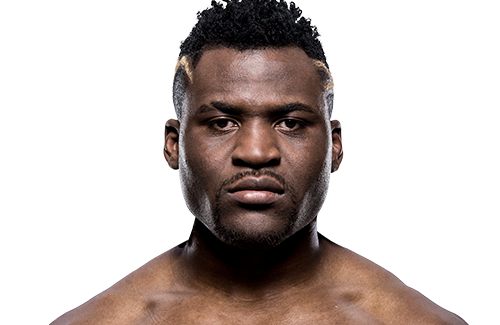 Event: UFC on Fox 23
Promotion: UFC
Date: January 28th, 2016
Arena: Pepsi Center
City: Denver, Colorado
Broadcast: Fox Sports 1
The UFC returns this weekend, the first month of the year has flown by already with only 2 UFC events this month but more is on its way for sure. The bantamweight picture should start to become more visible this weekend as Shevchenko takes on Pena in a pivotal bantamweight bout. Nothing is guaranteed in the UFC, so no matter who wins they won't be guaranteed a title shot but most likely they will be the number contender. Cerrone and Masvidal are very active fighters and unlike most fighters have moved up in weight and have done a good job. Both fighters come to fight and I doubt this one goes the distance because they will go after it pretty hard looking to make statement. Ngannou has been on absolute fire since arriving on the heavyweight scene and gets to take on the experienced vet Arlovski who will be his toughest test to date. Arlovski is barely hanging on at age 37 but will be motivated as ever to win.
For 2017 we are 1-0 as Yair Rodriguez absolutely destroyed BJ Penn. Penn has nothing left to prove and shouldn't have in all reality faced a young gun like Yair who is just too fast and athletic for him. With that said, our average odds bet so far in 2017 is -180 with a ROI of 55% (we bet $180 to win $100).
Francis Ngannou vs Andrei Arlovski
For this fight I will be taking Ngannou to win via TKO/KO at -190 odds (bet $190 to win $100) this is your typical young stud vs aging veteran where they try to build the young stud resume by giving him someone with a name he can build off of. Ngannou is one inch taller, has a 6 inch reach advantage, younger, hits hard, and has ground skills. I feel Arlovski has slowed down at this point and his chin is very much in question up to this point. Anything can happen at heavyweight but it's Ngannou time to shine and I feel he will win by devastating fashion and I'll be shocked to see if Arlovski will even make it past the first round. Ngannou wins by TKO/KO in the first round.
Prediction: Ngannou wins by TKO/KO
Stake: 3%
Please remember, while we give out one free prediction for every cards, the real money to be made is through the BOC Consulting services. To get official access to our exclusive bets become a Bet on Combat member today http://www.betoncombat.com/accounts/signup/ is where you can sign up. For some of you new to the betting world check our betting guide to learn how to bet on fights and our bookmakers review page for the best places to wager online. Enjoy the event!