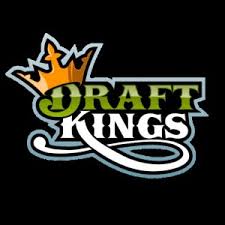 This Saturday, the UFC makes its return to Vancouver for UFC on Fox 21. The event is loaded with Canadian fighters and some top fighters in the sport as well. In the main event Carlos Condit will take on Demian Maia and who ever wins will have a strong case for their chance to fight for the world title. Both Condit and Maia have their eyes on the strap so this fight really can't disappoint. In the co-main event the former UFC lightweight champion Anthony Pettis will drop down to featherweight and try to make a run back for glory against Charles Oliveira. Oliveira has been really impressive in his last few fights and this fight with Pettis has fight of the night written all over it. Among others on the card is Paige Van Zant, Jim Miller, and Joe Lauzon. All in all it will definitely be a card to watch and without further a do let's get into the fights.
To make the night more entertaining and edgy you should be up for some MMA fantasy at Draftkings.
For people not familiar with Draftkings MMA I'll give you a quick breakdown for things you need to know.
At Draftkings you build a team of five fighters utilizing a "salary cap" of $50,000 in fantasy money to spend on drafting the team you expect to perform the best on fight night. If your team performs well enough, you will likely have a share of cash prizes in any number of Draftkings games. Points are scored with significant strikes, advances, takedowns, reversal/sweep, knockdowns. The more dominant your fighters performance is the more points you're going to score. For a detailed breakdown of how the scoring works here is a link http://betoncombat.com/fantasy-mma. The most important key to putting together a winning Fantasy MMA lineup is, understanding the true value of win bonuses. When you are selecting your fighters, always make sure to take fighters you believe will win the fight. At the end of the contest, those win bonuses add up and they separate the contest winners from the losers.
Here is my Draftkings lineup for cash games.
Demain Maia ($9,600) Maia is on a mission and he feels its his time to shine. The grappling and wrestling is just too much to handle and Condit has bad take down defense. Maia is gonna smother Condit until he fades and finds a submission to win.
Anthony Pettis ($10,400) I think Pettis will be able to fight off any take down attempts here and he has the clear striking advantage so I do fancy him out strike Oliveira and eventually landing a TKO blow.
Paige Van Zant ($10,800) Her aggressive movement and very high volume of pace and strikes is hard to deal with. I don't think Rawlings can handle the clinch especially clinch take downs and this is where Paige will look to get the fight and once she gets her down Paige will be too much and pound her out for a TKO win.
Shane Campbell ($8,800) His control of range, movement, and technique with his strikes is just enough to beat his opponent. His price is a good value because I do think he wins a hard fought decision.
Sam Alvey ($10,200) Alvey should be able to finish this fight with strikes. I don't think Casey will be able to bully him and eventually Alvey will land the big blow and win by TKO.
I thought maybe Condit deserved a rematch when he lost to Lawler but we have all seen what has happened since then. Now Condit has to take on the best BJJ guy on the planet when it comes to MMA. Maia has such good wrestling and jiu jitsu he is very tough to beat for anyone. Condit does not have good take down defense he is gonna have to pick his shots well because volume won't work vs Condit. This fight is 50/50 and really can go either way so it's gonna be interesting. Anthony Pettis has to win vs Oliveira, is he really gonna lose 4 in a row? Losing 4 in a row would be so bad for him but 145 will be a great move for him and he will be tough to beat at 145 with all his skills. I strongly recommend opening a Draftkings account to play, it is a lot of fun and you can make some money along the way! Also, to get access to our official bets, become a Bet on Combat member today http://www.betoncombat.com/accounts/signup/ is where you can sign up. For some of you who are new to the betting world, check our Betting Guide to Learn How to Bet on Fights and our Bookmakers review page for the best places to wager online. Enjoy the event!
MY DRAFTKINGS LINEUP IS SUBJECT TO CHANGE AS THE WEEK GOES ON BECAUSE OF NEW INFORMATION THAT COMES OUT AND WATCHING THE WEIGH IN. ANY CHANGES I WILL PUT OUT ON SOCI AL MEDIA @BetonCombat