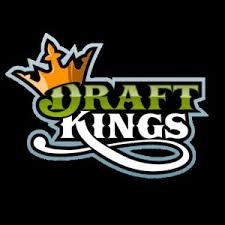 With all the mayhem and the media circus freak show in the last couple weeks in the world of MMA the UFC makes its way to Chicago, Illinois for UFC on Fox 20 at the United Center this Saturday July 23rd, 2016. The headliner is Holly Holm vs Valentina Shevchenko, this fight has major title implications for the women's 135 pound division. It is wide open for Holly Holm to work her way back to the top of the division but Shevchenko is a interesting stylistic match up which will be highly anticipated to see when both step in the octagon. The exciting lightweight scrap between Edson Barboza and Gilbert Melendez has been moved to the co-main event. Melendez is the former Strikeforce lightweight champion and title contender in the UFC, he hasn't performed well in 3 years and is now taking on Barboza who is coming off a big win over Anthony Pettis and will be looking to set his title contention is a big way with a win over Melendez.
To make the night more entertaining and edgy you should be up for some MMA fantasy at Draftkings.
For people not familiar with Draftkings MMA I'll give you a quick breakdown for things you need to know.
At Draftkings you build a team of five fighters utilizing a "salary cap" of $50,000 in fantasy money to spend on drafting the team you expect to perform the best on fight night. If your team performs well enough, you will likely have a share of cash prizes in any number of Draftkings games. Points are scored with significant strikes, advances, takedowns, reversal/sweep, knockdowns. The more dominant your fighters performance is the more points you're going to score. For a detailed breakdown of how the scoring works here is a link http://betoncombat.com/fantasy-mma. The most important key to putting together a winning Fantasy MMA lineup is, understanding the true value of win bonuses. When you are selecting your fighters, always make sure to take fighters you believe will win the fight. At the end of the contest, those win bonuses add up and they separate the contest winners from the losers.
Here is my Draftkings lineup for cash games.
Alex Oliveira ($10,700) He is more well rounded of the two, I think he can get the fight to the ground where he has a advantage with a very good submission attack. Submission round 2.
Holly Holm ($11,000) Valentina Shevchenko ($8,600) I decided to stack this fight together because I see it being a dirty drag it out fight with both having some good moments in the striking department. Whoever wins this fight I most definitely thinks it goes to a decision and it won't be pretty either. Holm by ugly decision win.
Edson Barboza ($10,400) The athletic striking along with it being so technical I think Barboza gives Melendez his first KO loss of his career. Melendez is a aged fighter and Barboza is a new school fighter who has improved much more. Only way Melendez can win is by wrestling him out, I don't see it. Barboza by KO.
Luis Enrique ($9,300) His opponent has fought no where near the competition of Enrique, I am counting on him to take full advantage of his wrestling and grappling to beat down the newbie. Enrique by submission.
This is a must win spot for Holly Holm, Shevchenko will be a big test and it will be interesting to see who can out point who here and implement their game plan. Everything points to Holm winning but I wouldn't be shocked if Shevchenko wins because Holm has never faced a striker of this caliber or even a fighter of this caliber, this match up is highly anticipated and I can't wait. Edson Barboza is such an amazing fighter in the striking department and has improved a ton. This match up is scary for Barboza because Melendez is such a well rounded fighter, if Barboza can defend off the takedowns and the wrestling he is gonna win and it will be by brutal fashion with a KO. I strongly recommend opening a Draftkings account to play, it is a lot of fun and you can make some money along the way! Also, to get access to our official bets, become a Bet on Combat member today http://www.betoncombat.com/accounts/signup/ is where you can sign up. For some of you who are new to the betting world, check our Betting Guide to Learn How to Bet on Fights and our Bookmakers review page for the best places to wager online. Enjoy the event!
MY DRAFTKINGS LINEUP IS SUBJECT TO CHANGE AS THE WEEK GOES ON BECAUSE OF NEW INFORMATION THAT COMES OUT AND WATCHING THE WEIGH IN. ANY CHANGES I WILL PUT OUT ON SOCI AL MEDIA @BetonCombat