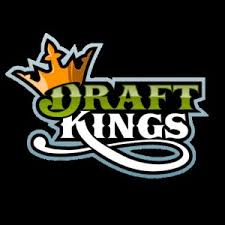 UFC on Fox 19 in Tampa Bay, Florida at the Amalie arena leads the way this week with Rashad "Suga" Evans takes on Glover Teixeira. Teixeira is looking for his third straight win, while the injury prone Evans tries to get his first win since 2013. The card was originally supposed to be headlined by Khabib Nurmagomedov vs Tony Ferguson but Ferguson had to be pulled out due to a injury. Machida had to pull out of his fight vs Henderson due to a banned substance issue in which the substance was banned in 2016 but in 2015 it was legal to consume. The UFC just can never catch a break if it's not a injury it's someone failing a drug test, which is quite annoying. Anyways, the card is still pretty stacked and loaded when you add in names of Nurmagomedov, Rose Namajunas, Bethe Correia, Tecia Torres and Cub Swanson, and you have yourself a huge night of fights.
To make the night more entertaining and edgy you should be up for some MMA fantasy at Draftkings.
For people not familiar with Draftkings MMA I'll give you a quick breakdown for things you need to know.
At Draftkings you build a team of five fighters utilizing a "salary cap" of $50,000 in fantasy money to spend on drafting the team you expect to perform the best on fight night. If your team performs well enough, you will likely have a share of cash prizes in any number of Draftkings games. Points are scored with significant strikes, advances, takedowns, reversal/sweep, knockdowns. The more dominant your fighters performance is the more points you're going to score. For a detailed breakdown of how the scoring works here is a link http://betoncombat.com/fantasy-mma. The most important key to putting together a winning Fantasy MMA lineup is, understanding the true value of win bonuses. When you are selecting your fighters, always make sure to take fighters you believe will win the fight. At the end of the contest, those win bonuses add up and they separate the contest winners from the losers.
Here is my Draftkings lineup for cash games.
Khabib Nurmagomedov ($11,400) He is going to ground Horcher and beat him up for a finish. He will win relatively easy here.
Glover Teixeira ($10,300) His approach of stalking with defensive and offensive readiness should be able to keep this fight in his favor especially in the striking department. Teixeira TKOs Evans to win.
Beneil Dariush ($10,000) Dariush is the better striker of the two and I think he out works Chiesa in all areas especially striking to rack up some points and get the decision win.
Court McGee ($9,300) He will impose his wrestling based grinding style to out work his opponent to the get the decision victory.
Michael Graves ($9,000) Graves is extremely durable and aggressive, which tends to make opponents uncomfortable. I think the durability and wrestling of Graves will pay dividends, as he pulls out a close decision win.
Rashad Evans is in such for a big test vs Teixeria, I really wonder if Rashad has it anymore because he has been out so long due to injury and the Bader fight was less than intriguing to see. The first thing that goes for a aging fighter is his speed and timing and Rashad looks to have lost a step in those departments and hopefully he figures it out vs Teixeria. This card was turning out great until Ferguson pulled out vs Khabib and then Machida and his banned substance issue, you would think we get spoiled one of these times and a great card stays together! I strongly recommend opening a Draftkings account to play, it is a lot of fun and you can make some money along the way! Also, to get access to our official bets, become a Bet on Combat member today http://www.betoncombat.com/accounts/signup/ is where you can sign up. For some of you who are new to the betting world, check our Betting Guide to Learn How to Bet on Fights and our Bookmakers review page for the best places to wager online. Enjoy the event!
MY DRAFTKINGS LINEUP IS SUBJECT TO CHANGE AS THE WEEK GOES ON BECAUSE OF NEW INFORMATION THAT COMES OUT AND WATCHING THE WEIGH IN. ANY CHANGES I WILL PUT OUT ON SOCIAL MEDIA @BetonCombat