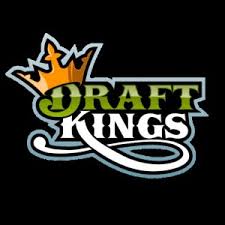 Saturday, January 30th, 2016 the UFC returns to New Jersey for UFC on Fox Johnson vs Bader. The headline and the main event is Anthony Johnson vs Ryan Bader, both are looking for a title shot with a victory. The stakes are high for both fighters, especially for Bader because he will probably never get a title shot unless he wins. In the co-main event we have Josh Barnett taking on Ben Rothwell, whoever wins this match should get rewarded with a #1 contenders match against Alistair Overeem or Stipe Miocic. Sage Northcutt, Tarec Saffiedine, Jake Ellenberger and Iuri Alcantara, are some other common names on the card that we will get to see. The matchups seem pretty enticing for everyone and it may not be must see TV it should still be a pretty nice card to watch.
To make the night more entertaining and edgy you should be up for some MMA fantasy at Draftkings.
For people not familiar with Draftkings MMA I'll give you a quick breakdown for things you need to know.
At Draftkings you build a team of five fighters utilizing a "salary cap" of $50,000 in fantasy money to spend on drafting the team you expect to perform the best on fight night. If your team performs well enough, you will likely have a share of cash prizes in any number of Draftkings games. Points are scored with significant strikes, advances, takedowns, reversal/sweep, knockdowns. The more dominant your fighters performance is the more points you're going to score. For a detailed breakdown of how the scoring works here is a link http://betoncombat.com/fantasy-mma. The most important key to putting together a winning Fantasy MMA lineup is, understanding the true value of win bonuses. When you are selecting your fighters, always make sure to take fighters you believe will win the fight. At the end of the contest, those win bonuses add up and they separate the contest winners from the losers.
Here is my Draftkings lineup for cash games.
Randy Brown ($10,500) Brown has some serious KO power and quite a few stoppage victories, he is a product of Dana White looking for a fight show and knowing Dana he loves to give new guys he loves some wins under their belt.
Anthony Johnson ($10,900) We all know about Johnson serious KO power with great athleticism, hopefully he gets it done like most think he should with a KO win.
Jimmie Rivera ($10,200) With solid wrestling and good striking skills i love Rivera to win and rack up a lot of points along the way.
Bryan Barberena ($8,400) Risky pick right here but if he pulls off a win our night will be great. Barberena is good enough I feel to be able to exploit Northcutt weaknesses and I just have a feeling this wont be easy for Northcutt to win.
Tony Martin ($10,000) Martin is a huge Lightweight with brutally effective grappling, a powerhouse capable of holding his own on the mat against extremely good jiu-jitsu artists. Martin manhandles him down and cranks his arm the wrong way for the Brazilian's first career submission loss.
Everybody is counting out Ryan Bader once again and that is a huge mistake. Bader will come with Cormier's strategy when Cormier beat Johnson, Bader would be a foul not to and the longer the fight goes the more the edge goes to Bader. Barnett vs Rothwell is a true pick-em, Rothwell has seen some recent success but can he handle Barnett's wrestling? We shall wait and see. I will have my eye close on Rivera and Northcutt because this will be a tough test versus these types of opponents. I strongly recommend opening a Draftkings account to play, it is a lot of fun and you can make some money along the way! Also, to get access to our official bets, become a Bet on Combat member today http://www.betoncombat.com/accounts/signup/ is where you can sign up. For some of you who are new to the betting world, check our Betting Guide to Learn How to Bet on Fights and our Bookmakers review page for the best places to wager online. Enjoy the event!
MY DRAFTKINGS LINEUP IS SUBJECT TO CHANGE AS THE WEEK GOES ON BECAUSE OF NEW INFORMATION THAT COMES OUT AND WATCHING THE WEIGH IN. ANY CHANGES I WILL PUT OUT ON SOCIAL MEDIA @BetonCombat