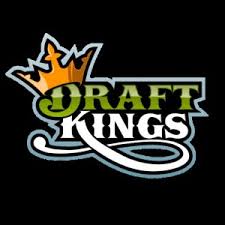 Dec. 19th at the Amway Center in Orlando, Florida the UFC returns to broadcast television for UFC on Fox 17. The show will be the fourth and final broadcast network show of 2015. The event is expected to be headlined by a UFC Lightweight Championship bout between current champion Rafael dos Anjos and top contender Donald Cerrone. Their first fight at UFC Fight Night: Condit vs. Kampmann 2 ended in a unanimous decision victory for dos Anjos. Now, Donald "Cowboy" Cerrone hopes to earn a different outcome in his rematch with UFC lightweight champion Rafael dos Anjos. Their contentious bout at UFC Fight Night 27 in August 2013 was the last time Cerrone tasted defeat. The Jackson-Winkeljohn fighter has amassed eight victories and five finishes on his current 25-month undefeated streak. Dos Anjos, on the other hand, has lost since fighting Cerrone. He was absolutely ragdolled and controlled for the entirety of his 15-minute unanimous decision loss to Khabib Nurmagomedov at UFC on Fox 11. Since the loss, dos Anjos has looked next to unstoppable. Michael Johnson looks to start another winning streak after a controversial decision loss to fellow top lightweight Beneil Dariush. Johnson was on a four-fight winning streak, including wins over Edson Barboza, Gleison Tibau and Joe Lauzon. The much improved striker will be taking on Stockton, California bad boy Nate Diaz. Diaz is just three years removed from his shot at the UFC lightweight title. The heavyweight division's contender carousel could create a clear front runner out of the battle of behemoth strikers Junior dos Santos and Alistair Overeem. The match-up that was previously scheduled to take place on two separate occasions has long been desired by MMA fans around the world. As usual with UFC on Fox the cards are pretty stacked with good fights and 3 mention above should be exciting!
To make the night more entertaining and edgy you should be up for some MMA fantasy at Draftkings.
For people not familiar with Draftkings MMA I'll give you a quick breakdown for things you need to know.
At Draftkings you build a team of five fighters utilizing a "salary cap" of $50,000 in fantasy money to spend on drafting the team you expect to perform the best on fight night. If your team performs well enough, you will likely have a share of cash prizes in any number of Draftkings games. Points are scored with significant strikes, advances, takedowns, reversal/sweep, knockdowns. The more dominant your fighters performance is the more points you're going to score. For a detailed breakdown of how the scoring works here is a link http://betoncombat.com/fantasy-mma. The most important key to putting together a winning Fantasy MMA lineup is, understanding the true value of win bonuses. When you are selecting your fighters, always make sure to take fighters you believe will win the fight. At the end of the contest, those win bonuses add up and they separate the contest winners from the losers.
Here is my Draftkings lineup for cash games.
J. Dos Santos ($10,900) Santos power and durability will be too much for Overeem and with a finish prop of -380 he is a guy I had to target, not a easy fight at all for Santos but I like him to get it done.
Kamaru Usman ($10,200) Usman is such a beast at wrestling and his opponent wont have any luck trying to stay on his feet. I fully expect Usman to pound him into submission and hopefully get that TKO.
Donald Cerrone ($8,900) I fully expect Cerrone to have a war with dos Anjos with a lot of strikes landed and the fight has a over/under of 4 1/2 just what we wanted to see. Cerrone is not easy to finish either so at this price he will pay off his salary for sure.
Francis Ngannou ($9,300) His opponent hasn't fought at heavyweight in 3 years. Ngannou edge in physicality should carry him to a victory in a early stoppage and the fight has a -475 finish prop.
Josh Samman ($10,300) i expect Samman and his opponent to slug it out and with a finish prop of -280 it shouldn't go the distance. Samman will throw the more telling blows and will have the size and power advantage.
UFC on Fox 17 will close out the year for the UFC on Fox events and the UFC made a pretty good effort to make it a great card. Do not count out Cerrone he is from Greg Jackson camp, he has the best camp I ever seen and always has his fighters prepared. If you just bet his fighters you would make money because his fighters win way more than they lose it is pretty amazing. Michael Johnson is so pissed from his last bout with Dariush look for him to make a statement.
I strongly recommend opening a Draftkings account to play it is a lot of fun and you can make some money along the way! Enjoy the event!