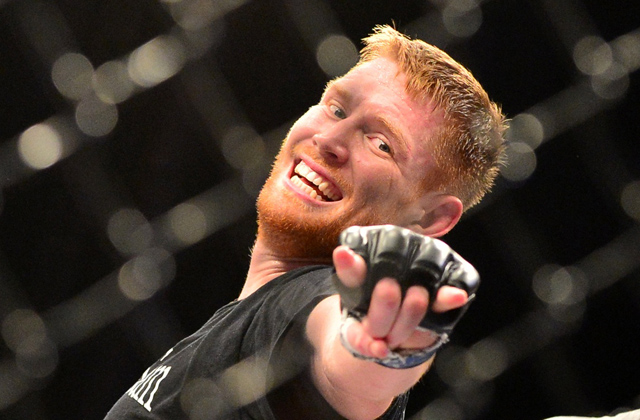 Event: UFC Fight Night 98
Promotion: UFC
Date: November 5th, 2016
Arena: Ciudad de Mexico
City: Mexico City, Mexico
Broadcast: Fox Sports 1
After a long lay off we are finally back to it with UFC Fight Night 98 and honestly the lay off has been good to give us the opportunity to look ahead and be well prepared for the up coming fights. Our last prediction was at UFC 204 with Gegard Mousasi to win inside the distance at -172 and thankfully it cashed with him just destroying old man Belfort. Vitor Belfort is just not the same off of TRT and his body looks old, the guy has been in MMA for 20 years and really it should be time to hang it up. The performance by Mousasi was stellar, he picked apart Belfort up until he was finally able to get the knockout victory. Mousasi is close to a title shot so we should see how things play out from here. Our free predictions are now 23-6 and that is 79.3% accuracy.
A total of 28 free predictions have been made since January 2016, with a record of 22-6. Had you placed a $100.00 bet on every prediction, you would've bet a total of $2,900 and had a total outcome of $2,300 winning a profit of $1,415.72 with a return on investment (ROI) of 48.8% (profit divided by total amount risked) using the industry standard metric of a $100 bettor, that's how much you would have currently made following Bet on Combat free predictions.
Middleweight Bout: Sam Alvey vs Alex Nicholson
In this match up I'll be taking Sam Alvey on the money line at -217. Nicholson is the type of fighter Alvey can just beat down. Nicholson is a very aggressive fighter on the feet and the bread and butter of Alvey is his ability to counter punch on a very high level. Alvey has a really good chin so I am not scared of him being finished easily and there will be plenty of opportunities for him to find his timing, range, and his big shot to end the fight early. I do expect Alvey to flatten him so a KO/TKO prop I also like.
Prediction: Sam Alvey to win
Odds: -217
Stake: 5%
Please remember, while we give out one free prediction for every cards, the real money to be made is through the BOC Consulting services. To get official access to our exclusive bets become a Bet on Combat member today http://www.betoncombat.com/accounts/signup/ is where you can sign up. For some of you new to the betting world check our betting guide to learn how to bet on fights and our bookmakers review page for the best places to wager online. Enjoy the event!