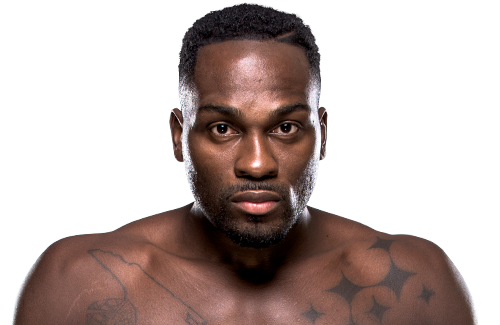 Event: UFC Fight Night 94
Promotion: UFC
Date: September 17th, 2016
Venue: State Farm Arena
City: Hidalgo, Texas
Broadcast: Fox Sports 1
Coming off of UFC 203 we got to see Stipe Miocic defend his title vs Alistair Overeem and it was epic to see Stipe defend his belt in such a fashion in front of his hometown. I was really impressed by Stipe and his pressure boxing style, it seems specialist fighters are dominating the game right now and Stipe is so good at what he does I enjoy watching him fight. Stipe's true and real test will be if he can beat Cain Velasquez which will be difficult because the style of Cain is tough to beat for anyone. Can't wait to see that fight! I am glad the CM Punk saga is over. Our play last week was Mickey Gall to win at -355 odds and you staked 5% of your bankroll. It literally was a beat down like everybody expected. There isn't much to say about Gall vs Punk. Punk should've never been in the UFC and yes he faced a fighter who is only 2-0 but its a guy who is way better than him and it's not even close. After UFC 203 that brings our free predictions to 21-4 which is 84% accuracy, hope you tailed and continue to do so!
A total of 25 free predictions have been made since January 2016, with a record of 21-4. Had you placed a $100.00 bet on every prediction, you would've bet a total of $2,500 and had a total outcome of $2,100 winning a profit of $1,288.17 with a return on investment (ROI) of 51% (profit divided by total amount risked) using the industry standard metric of a $100 bettor, that's how much you would have currently made following Bet on Combat free predictions.
Middleweight Bout: Derek Brunson (-180) vs Uriah Hall (+140)
This fight will be the classic grappler vs striker and I am gonna be siding with the grappler here in Brunson, at -180 (bet $180 to win $100). You just never know what Hall, a +140 (bet $100 to win $140) is going to show up and fight. Hall is very inconsistent and has a nut case of a personality. Brunson is just too strong, athletic, and explosive and I don't see Hall being able to use his take down defense or striking from range to stop the grappling of Brunson. Brunson will be able to use his hands to setup the take down and I see him taking down Hall very often and dominating the fight. Brunson really seems to be hitting his stride and finally gets to face a top opponent where he can really show his worth and his opponent Hall always has struggled vs guys like Brunson, I think Brunson wins a dominant decision and starts to solidify his place at middleweight.
Prediction: Derek Brunson
Odds: -180
Stake: 3%
Please remember, while we give out one free prediction for every cards, the real money to be made is through the BOC Consulting services. To get official access to our exclusive bets become a Bet on Combat member today http://www.betoncombat.com/accounts/signup/ is where you can sign up. For some of you new to the betting world check our betting guide to learn how to bet on fights and our bookmakers review page for the best places to wager online. Enjoy the event!