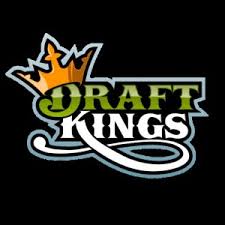 This coming Saturday at UFC Fight Night 89 the UFC makes a splash back to Canada where they will be in Ottawa on Fox Sports 1. The card is full of some contenders, regional prospects, and seasoned veterans. Welterweight contenders Rory MacDonald and Stephen Thompson will headline the card to see who will be next to get a title fight most likely. The co-main will be Donald Cerrone vs Patrick Cote which should be a pretty action packed fight. This card doesn't have too much name value but it should be pretty entertaining. I especially can't wait to see middleweight fights of Tamdan McCrory and Krzysztof Jotko, and Elias Theodorou and Sam Alvey. The card should be entertaining and hopefully it is.
To make the night more entertaining and edgy you should be up for some MMA fantasy at Draftkings.
For people not familiar with Draftkings MMA I'll give you a quick breakdown for things you need to know.
At Draftkings you build a team of five fighters utilizing a "salary cap" of $50,000 in fantasy money to spend on drafting the team you expect to perform the best on fight night. If your team performs well enough, you will likely have a share of cash prizes in any number of Draftkings games. Points are scored with significant strikes, advances, takedowns, reversal/sweep, knockdowns. The more dominant your fighters performance is the more points you're going to score. For a detailed breakdown of how the scoring works here is a link http://betoncombat.com/fantasy-mma. The most important key to putting together a winning Fantasy MMA lineup is, understanding the true value of win bonuses. When you are selecting your fighters, always make sure to take fighters you believe will win the fight. At the end of the contest, those win bonuses add up and they separate the contest winners from the losers.
Here is my Draftkings lineup for cash games.
Stephen Thompson ($9,800) He has a high chance of getting a finish here, his elite skills of striking are very dangerous I am banking on him to finish it inside the distance.
Steve Bosse ($10,700) Bosse is the better striker and his opponent defensively is not that sound, this one is definitely not going the distance. Bosse by TKO.
O. Aubin-Mercier ($11,000) This is Aubin-Mercier's fight to lose. There's no reason to think he won't take Gouti down, and on the mat he should control and probably finish the Frenchman.
Sam Alvey ($9,100) After what happened in the Brunson fight I feel Alvey will be out for redemption and all he needs is one punch to finish it. Alvey by KO.
Joanne Calderwood ($9,300) I don't see her opponent finishing her and her fight vs Letourneau is going to a decision and both are gonna rack up a lot of striking points, so even if Calderwood loses it is a great punt play.
I can't remember a fight night main event as good as Wonderboy vs MacDonald. The welterweight fight between MacDonald and Thompson is so close I have probably switched a million times who I think is gonna win, the fight is so pivotal for both guys and there is just so many unknowns and it really I mean really can go either way, whoever you like and you wanna bet it just bet small and sit back and enjoy. Scary fight for Cerrone, he needs to go back to lightweight because welterweights are a little bit too big for him, I can easily see Cote taking a decision here and Cerrone better not let Cote get a hold of him because he is much bigger and stronger. The card too me is meh but the matchmaking was put together well so it shouldn't disappoint. I strongly recommend opening a Draftkings account to play, it is a lot of fun and you can make some money along the way! Also, to get access to our official bets, become a Bet on Combat member today http://www.betoncombat.com/accounts/signup/ is where you can sign up. For some of you who are new to the betting world, check our Betting Guide to Learn How to Bet on Fights and our Bookmakers review page for the best places to wager online. Enjoy the event!
MY DRAFTKINGS LINEUP IS SUBJECT TO CHANGE AS THE WEEK GOES ON BECAUSE OF NEW INFORMATION THAT COMES OUT AND WATCHING THE WEIGH IN. ANY CHANGES I WILL PUT OUT ON SOCI AL MEDIA @BetonCombat