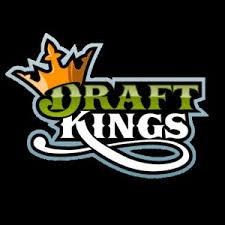 The UFC makes there way to Las Vegas for UFC Fight Night 88 on Sunday, May 29th at the Mandalay Bay Events Center on Fox Sports 1. The main event will feature two elite bantamweight prospects who pack serious striking skills. Thomas Almeida is a Chute Box prodigy with elite muay thai skills and his opponent Cody Garbrandt is a former golden gloves boxer with serious knockout power and fights out of Team Alpha Male. This fight is such a toss up whoever lands the first big shot will win, flip a coin that's the winner. Also, on the card you have Jeremy Stephens vs Renan Barao, which is a tough fight for Barao, they literally have thrown him to a wolf for his first fight at 145. Jorge Masvidal will take on Lorenz Larkin, this fight is a pivotal must win for either guy and it is pretty evenly matched. Tarec Saffiedine vs Rick Story is another fight to watch as Story makes his long awaited return from neck surgery, big test for Saffiedine and can he stop the "Horror" Story takedowns? We shall see. Jessica Eye vs Sarah McMann is a tough scrappy fight in which both need a win desperately. All in all there is some close pivotal matches to watch and that should be exciting.
To make the night more entertaining and edgy you should be up for some MMA fantasy at Draftkings.
For people not familiar with Draftkings MMA I'll give you a quick breakdown for things you need to know.
At Draftkings you build a team of five fighters utilizing a "salary cap" of $50,000 in fantasy money to spend on drafting the team you expect to perform the best on fight night. If your team performs well enough, you will likely have a share of cash prizes in any number of Draftkings games. Points are scored with significant strikes, advances, takedowns, reversal/sweep, knockdowns. The more dominant your fighters performance is the more points you're going to score. For a detailed breakdown of how the scoring works here is a link http://betoncombat.com/fantasy-mma. The most important key to putting together a winning Fantasy MMA lineup is, understanding the true value of win bonuses. When you are selecting your fighters, always make sure to take fighters you believe will win the fight. At the end of the contest, those win bonuses add up and they separate the contest winners from the losers.
Here is my Draftkings lineup for cash games.
Thomas Almeida ($10,200) I believe he has more stopping power, technique, and accuracy on the feet than his opponent.
Vitor Miranda ($10,500) He is the more powerful and technical striker who will use that to his advantage and beat down his opponent on the feet.
Sarah McMann ($9,900) McMann is physically stronger and has the explosiveness to put Eye on her back. It's a striker vs grappler here and I think McMann executes her gameplan here as well.
Jorge Masvidal ($9,600) Masvidal lands with more volume, is more aggressive and is far more accurate. I think he out boxes his opponent and wins narrowly.
Rick Story ($9,700) Story is a strong offensive wrestler and Should execute his game plan to win the fight and score some takedowns. I like him as well because of the injury news of his opponent earlier in the week and I don't think his opponent is 100% healthy, which could hinder him in the fight.
This card is a tough one to call, there is many close fights and many question marks. I would approach this card cautiously in all facets especially for betting. Garbrandt vs Almeida is very close, the sportsbooks know everybody will be on Almeida so they will be Garbrandt fans come fight night. Whoever you take Almeida or Garbrandt bet 1% it really can go either way. I see the UFC had no plans in giving Barao a tune up fight at 145 because his opponent Stephens is very tough with knockout power and will have the size and reach advantage. Barao may feel better come fight night because he won't cut so much weight but this is a tough matchup. The odds are definitely inflated for Sterling vs Caraway but I do feel Sterling wins he is just too athletic. Masvidal, Larkin, McMann, and Eye desperately need wins both matches are very close so we shall see who reigns supreme. I strongly recommend opening a Draftkings account to play, it is a lot of fun and you can make some money along the way! Also, to get access to our official bets, become a Bet on Combat member today http://www.betoncombat.com/accounts/signup/ is where you can sign up. For some of you who are new to the betting world, check our Betting Guide to Learn How to Bet on Fights and our Bookmakers review page for the best places to wager online. Enjoy the event!
MY DRAFTKINGS LINEUP IS SUBJECT TO CHANGE AS THE WEEK GOES ON BECAUSE OF NEW INFORMATION THAT COMES OUT AND WATCHING THE WEIGH IN. ANY CHANGES I WILL PUT OUT ON SOCI AL MEDIA @BetonCombat