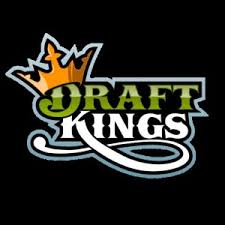 After a long lay-off the UFC on April 10th, 2016 makes its way to Zagreb, Croatia for UFC Fight Night 86. The event is on a Sunday not a Saturday and for viewers in the States or Canada it will be a morning start so make sure to have those alarm clocks set to bed up early to watch. The card is full of heavyweight fights, including the Main event between Ben Rothwell and Junior dos Santos. If Rothwell wins he deserves a heavyweight title shot and dos Santos is just hoping to keep his career afloat with a win. The co-main event is Derrick Lewis vs Gabriel Gonzaga. Also, on the card is some heavyweight prospects which are Francis Ngannou, Curtis Blaydes, Marcin Tybura and Timothy Johnson. The UFC decided to pull out some big boys to hopefully see some finishes which is most likely to happen whenever heavyweights fight.
To make the night more entertaining and edgy you should be up for some MMA fantasy at Draftkings.
For people not familiar with Draftkings MMA I'll give you a quick breakdown for things you need to know.
At Draftkings you build a team of five fighters utilizing a "salary cap" of $50,000 in fantasy money to spend on drafting the team you expect to perform the best on fight night. If your team performs well enough, you will likely have a share of cash prizes in any number of Draftkings games. Points are scored with significant strikes, advances, takedowns, reversal/sweep, knockdowns. The more dominant your fighters performance is the more points you're going to score. For a detailed breakdown of how the scoring works here is a link http://betoncombat.com/fantasy-mma. The most important key to putting together a winning Fantasy MMA lineup is, understanding the true value of win bonuses. When you are selecting your fighters, always make sure to take fighters you believe will win the fight. At the end of the contest, those win bonuses add up and they separate the contest winners from the losers.
Here is my Draftkings lineup for cash games.
Ben Rothwell ($9,700) Santos is on the decline and Rothwell has improved so much and seems like a man on a mission I see him knocking out Santos.
Derrick Lewis ($9,100) Lewis hits so hard and is a huge monster and I don't think Gonzaga will get it where he has an advantage which is on the ground. Lewis will land a bomb to win by knockout.
Francis Ngannou ($9,800) With improved take down defense along with lethal power Ngannou should tag his opponent early and often to get the knockout win.
Mairbek Taisumov ($11,400) A physical monster who will look to bully his opponent who is outmatched on the feet. Brutal KO win by Taisumov.
Damian Stasiak ($10,000) His skills of wrestling and submissions should be able to get him where he has the edge on the mat. Submission victory by Stasiak is in order.
I can't remember the last time I've seen so many heavyweights on a card, maybe the UFC did it on purpose to make for a big showing in Croatia but who actually knows really. This card could break the record for most finishes on a card because there really is some big power punching finishers on this one. Rothwell has been on such a tear you almost have to question why he took this fight because JDS is the better technical striker and is not so easy to get down unless you wear him out but he seems like a man on a mission to search and destroy and it's hard to go against that. We absolutely love Derrick Lewis! He is a must follow on Twitter because he is so hilarious and funny. The black beast fits his nickname well and Gonzaga has his hands full vs this monster. I strongly recommend opening a Draftkings account to play, it is a lot of fun and you can make some money along the way! Also, to get access to our official bets, become a Bet on Combat member today http://www.betoncombat.com/accounts/signup/ is where you can sign up. For some of you who are new to the betting world, check our Betting Guide to Learn How to Bet on Fights and our Bookmakers review page for the best places to wager online. Enjoy the event!
MY DRAFTKINGS LINEUP IS SUBJECT TO CHANGE AS THE WEEK GOES ON BECAUSE OF NEW INFORMATION THAT COMES OUT AND WATCHING THE WEIGH IN. ANY CHANGES I WILL PUT OUT ON SOCIAL MEDIA @BetonCombat