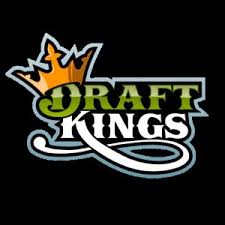 The UFC returns from a week off when they hold a Sunday show in Boston, Massachusetts as UFC Fight Night 81 comes to you live on Fox Sports 1. The prelims has been devastated by injuries, so some guys have been swapped in late. Good news is that the main card has fully stayed intact mostly and we won't miss what has been scheduled already. Dillashaw has dominated the bantamweight division since Cruz has been out due too multiple injuries and now we finally get to see the highly anticipated matchup at bantamweight. I consider this Fox Sports 1 card pretty stacked from what we normally get to see on Fox Sports 1. We get to see Anthony Pettis, Eddie Alvarez, Travis Browne, Matt Mitrione and Ross Pearson all who are great fighters. The event is pretty much a must see and it has been moved to Sunday right after the NFL playoffs.
To make the night more entertaining and edgy you should be up for some MMA fantasy at Draftkings.
For people not familiar with Draftkings MMA I'll give you a quick breakdown for things you need to know.
At Draftkings you build a team of five fighters utilizing a "salary cap" of $50,000 in fantasy money to spend on drafting the team you expect to perform the best on fight night. If your team performs well enough, you will likely have a share of cash prizes in any number of Draftkings games. Points are scored with significant strikes, advances, takedowns, reversal/sweep, knockdowns. The more dominant your fighters performance is the more points you're going to score. For a detailed breakdown of how the scoring works here is a link http://betoncombat.com/fantasy-mma. The most important key to putting together a winning Fantasy MMA lineup is, understanding the true value of win bonuses. When you are selecting your fighters, always make sure to take fighters you believe will win the fight. At the end of the contest, those win bonuses add up and they separate the contest winners from the losers.
Here is my Draftkings lineup for cash games.
Travis Browne ($10,200) Browne is more powerful and diverse and this fight vs Mitrione is not going to the judges. After a set back vs Arlovski I think Browne wins by KO.
Anthony Pettis ($11,000) His opponent has a tendency to take a lot of damage on the feet. Pettis is the better all around athlete and fighter. The all around game will be too much for Alvarez and not many in the world can strike with Pettis. It will be close but Pettis should get it done.
Maximo Blanco ($9,900) Sanders will be giving up some size to the Venezuelan and his bruising style doesn't seem destined for victory against a bigger meaner scraper in Blanco. Blanco has some serious power also and hopefully gets that KO which i expect to happen.
Daron Cruickshank ($8,700) You gotta punt somewhere so I decided to take Cruickshank. He is a lethal striker with power so he has a chance to get a stoppage victory though I don't feel the best about it. He is also in a win must situation otherwise I can see him being cut.
TJ Dillashaw ($10,100) Dillashaw if he wins will probably do so by stoppage. Dillashaw is on a roll and looks unbeatable and his opponent Cruz has been out so long.
Dominick Cruz finally makes his return versus Dillashaw which could go down as the biggest fight in bantamweight history. Cruz has been out so long it is hard to back him in this spot but don't be fooled Cruz is one of the best and smartest people in the fight game he will be ready to fight and remember he never lost the belt, all the injuries have set him back immensely so don't count him out at all because he is fully healthy and they don't call him the Dominator for nothing. It is do or die for Pettis and Alvarez, whoever loses will have a big set back. Alvarez has to win if he ever wants to have a shot at the title, this fight will be close and should be a war. If it was not for the NFL this would be a PPV event so make sure to tune in it should be great! I strongly recommend opening a Draftkings account to play, it is a lot of fun and you can make some money along the way! Also, to get access to our official bets, become a Bet on Combat member today http://www.betoncombat.com/accounts/signup/ is where you can sign up. For some of you who are new to the betting world, check our Betting Guide to Learn How to Bet on Fights and our Bookmakers review page for the best places to wager online. Enjoy the event!