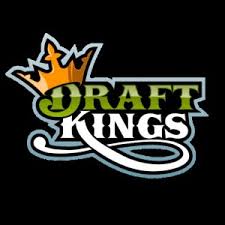 UFC Fight Night 77. November 7, 2015 at the Ginásio do Ibirapuera in São Paulo, Brazil. The main event is headlined by Belfort vs Henderson. The main event is a rematch for the ages and whoever loses will probably have their retirement come at a accelerated pace. Both are TRT veterans who will look to bang and knock someones head off. From top to bottom it should be one of the better fight nights with some veterans and some nice prospects on the come up.
To make the night more entertaining and edgy you should be up for some MMA fantasy at
Draftkings
.
For people not familiar with Draftkings MMA I'll give ya a quick breakdown for things you need to know.
At Draftkings you build a team of five fighters utilizing a "salary cap" of $50,000 in fantasy money to spend on drafting the team you expect to perform the best on fight night. If your team performs well enough, you will likely have a share of cash prizes in any number of Draftkings games. Points are scored with significant strikes, advances, takedowns, reversal/sweep, knockdowns. The more dominant your fighters performance is the more points you're going to score. For a detailed breakdown of how the scoring works here is a link
www.draftkings.com/help/mma
. The most important key to putting together a winning Fantasy MMA lineup is, understanding the true value of win bonuses. When you are selecting your fighters, always make sure to take fighters you believe will win the fight. At the end of the contest, those win bonuses add up and they separate the contest winners from the losers.
Here is my draftkings lineup for cash games.
Vitor Belfort ($10,800) Belfort is a must play in all formats. This fight has a -800 finish prop it is definitely not going the distance. Belfort is in the better spot here he is in Brazil his home country and I trust Vitor more in this spot and with big wins over Rockhold and Bisping he is the better fighter at this point in his career. You could actually stack this fight have Henderson and Belfort on your team but I wouldn't do it because I am super confident in Belfort to win.
Thomas Almeida ($10,900) Almeida has finished 18 of 19 opponents he has faced and he is just a savage striker. My concern with him is the amount of damage he takes he is willing to stand and bang for sure. This fight has a -210 finish prop. Almeida is a top notch prospect and has the skills to put anyone to sleep, he is also a top play you gotta throw in because of his finishing skills.
Kevin Souza ($9,300) Souza has a distinct advantage in this fight and it will be on the feet and he will have to be able to keep it there if he wants to win. This fight has a -140 finish prop. Skelly is a dangerous grappler with decent wrestling also. Im hoping Souza can implement his game plan and possibly get the finish if not the finish his striking is much better that he should rack up points either way.
Johnny Case ($10,600) Case is such a nice prospect I am high on and is so well rounded. He is definitely the better fighter and I see him fending off anything Kabral has to offer. This fight doesn't have a high finish prop but Case will light up Kabral on the feet and i think he will get that KO. Case is a very safe play in cash games and I had to find a way to get him in my lineup.
Fabio Maldonado ($8,300) Maldonado is my punt play because i was very confident in Belfort, Almeida, and Case and I needed to have all 3 in my lineup, in doing so I had to punt somewhere and go very cheap in Maldonado because Belfort, Almeida, and Case are pricey. Maldonado is a high volume boxer who can take a lot of damage the guy is tough as nails. Realistically Maldonado could land 50+ significant strikes in a loss and I will take it for a perfect punt play.
To wrap things up this event should really be a joy to watch like I said it is a better fight night card it is a fight card that caters to Brazilian fans, but can be appreciated for its solid if not unspectacular line up of recognizable faces, some of which are still very much relevant in their respective divisions. Best of all, it costs nothing but a few hours on Saturday night to watch. This event is in Brazil and you just never know what could happen with the judging or the refereeing.
Enjoy!