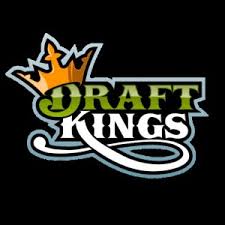 The UFC returns from a 2 week layoff in Dublin, Ireland at the 3Arena October 24, 2015. It is depressing we wont have both the main event and the co-main event that was scheduled. Miocic vs Rothwell and Poirier vs Duffy have been cancelled. The Duffy one is really shocking because just days away from your fight you suffer a mild concussion in training ummm what type of sparring are you doing the week of the fight!? It is unbelievable.
To make the night more entertaining and edgy you should be up for some MMA fantasy at Draftkings.
For people not familiar with Draftkings MMA I'll give ya a quick breakdown for things you need to know.
At Draftkings you build a team of five fighters utilizing a "salary cap" of $50,000 in fantasy money to spend on drafting the team you expect to perform the best on fight night. If your team performs well enough, you will likely have a share of cash prizes in any number of draftkings games.
Points are scored with significant strikes, advances, takedowns, reversal/sweep, knockdowns. The more dominant your fighters performance is the more points you're going to score. For a detailed breakdown of how the scoring works here is a link
www.draftkings.com/help/mma
. The most important key to putting together a winning Fantasy MMA lineup is, understanding the true value of win bonuses. When you are selecting your fighters, always make sure to take fighters you believe will win the fight. At the end of the contest, those win bonuses add up and they separate the contest winners from the losers.
Below here I will give you some insight and break down UFC Fight Night 76 for my cash game lineup on Draftkings.
Bubba Bush ($10,500)
Aisling Daly ($9,900)
Darren Till ($9,300)
Tom Breese ($10,600)
Scott Askham ($9,700)
Bubba Bush- His opponent McLellan is the pride of South Africa out of EFC fighting and makes his UFC debut. McLellan is not ready for UFC competition and he hasn't even faced anyone notably good. Bush stream rolls him here whether it be submission, tko/ko, or decision.
Aisling Daly- I'll definitely take the experienced Daly in this spot especially with the crowd backing her. Daly is just a better all around fighter Almeida likes to fight from her back too much and I just cant see her putting herself in a position to win. Daly grappling, striking, wrestling is a little bit better and is out of a better gym.
Darren Till- 11 of 13 wins by Till is by finish. The only way Dalby has a chance is to use his wrestling and get Till down. Till finishing power is what we look for in slotting a guy in our fantasy lineups. The fight is a little close but I am banking on the young prospects power to win.
Tom Breese- Pendred is a terrible fighter and is a decision machine when it comes to fighting in the octagon. Breese is 8-0 with 6 wins by submission and 2 by knockout. Pendred tends to limit his opponent's production, and he's a very tough fighter to impose a gameplan against but we need guys who have a high chance to finish and Breese can do this anywhere on the mat or standing, give me Breese here all day.
Scott Askham- Askham has 10 finishes including 8 knockouts on his record. The best part i love of Askham here is the value when Draftkings came out with his salary $9,700 he was just a -135 favorite but has shot up a bit to as high as -160 which means he would be definitely be priced higher here on Draftkings if they knew this. Askham has the advantage on the feet and im banking on that finish.
To wrap things up this has to be the weakest UFC card ever you have Holohan vs Smolka as the main event that is just unbelievable. The irish fans love MMA so the crowd will be loud and wild I'm sure if it wasn't for betting or fantasy this would be tough to watch for me.