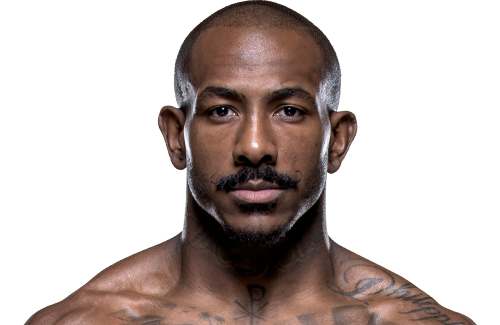 Event: UFC Fight Night 104
Promotion: UFC
Date: February 4th, 2017
Arena: Toyota Center
City: Houston, Texas
Broadcast: Fox Sports 1
The UFC is holding a event where the Super Bowl will be played in Houston, Texas this weekend which seems odd because most casual fans in the United States are gonna be focused on the Super Bowl but the loyal hardcore fans will be tuning for UFC Fight Night 104. Dennis Bermudez get's the chance to take on the infamous Chan Sung Jung "Korean Zombie" who has been out the game for 3 years. Jung, makes his long awaited return after his military service stint and his recovery from a shoulder injury. Bermudez will look to make his career on the upward swing at featherweight by beating the Korean Zombie. Korean Zombie can make a huge statement by returning and beating a top 10 guy which will put him right back into the rankings. Alexa Grasso will look to make her way up the ladder over the tough veteran Felice Herrig. Angela Hill makes her way back to the UFC after being in Invicta and winning the championship vs the rising star Andrade, which should be a slobber knocker of a fight. Abel Trujillo will face James Vick at lightweight after both guys being gone for almost 9 months. Ovince St. Preux will take on the very tough light heavyweight fighter Volkan Oezdemir who is from Switzerland and OSP will look to make a big statement by inviting the Switz fighter to the UFC. The hardcore fans will enjoy this event because most casuals won't be interested and have all the eyes on the Super Bowl.
For 2017 we are 2-0 after Francis Ngannou defeated Andrei Arlovski by TKO. Arlovski should really be done at this point because he is up there in age and has taken a ton of damage. Not sure what's next for Ngannou, maybe a top 5 guy but he may not be ready yet, we will have to wait and see. With that said, 2017 brings our ROI to 54% after starting out 2-0 and investing a total of $370 and winning a sum of $200.
Khalil Rountree vs Daniel Jolly
For this fight I will be taking Khalil Rountree at -151 odds to win (bet $151 to win $100) this is do or die for Rountree and finally seems to get a good matchup with a guy who will strike with him because his last two fights his grappling has failed him time and time again and I don't see Jolly being able to grapple him much. Jolly has been out for 17 months so he will will be a little off here. Jolly isn't really a good fighter who has still yet to prove his prospect status and in this fight i love the raw power and striking of Rountree to get it done early and win via knockout.
Prediction: Khalil Rountree to win
Stake: 3%
Please remember, while we give out one free prediction for every cards, the real money to be made is through the BOC Consulting services. To get official access to our exclusive bets become a Bet on Combat member today http://www.betoncombat.com/accounts/signup/ is where you can sign up. For some of you new to the betting world check our betting guide to learn how to bet on fights and our bookmakers review page for the best places to wager online. Enjoy the event!