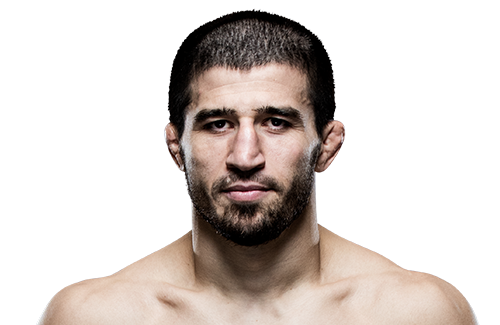 Event: UFC 206
Promotion: UFC
Date: December 12th, 2016
Arena: Air Canada Centre
City: Toronto, Canada
Broadcast: Fox Sports 1 and PPV
I wouldn't blame you if you didn't wanna purchase this PPV because it's on the weaker side and they scrapped together a main event for a featherweight interim title just to get more buys. However, the card does really have some interesting and intriguing matches that should be some fireworks and some close fights. If your a avid fan you can't wait to see Holloway vs Pettis. Both are great strikers and will make it very entertaining. We will really find out what Cerrone is made of vs Matt Brown who will be his toughest fight to date at 170. Swanson faces the lethal counter striker in Choi. We will see if Swanson is still legit or the downward spiral is for real with him. Other names to see and watch are Gastelum vs Kennedy, Cirkunov vs Krylov (if you like fight ending violence this fight is for you) Makdessi vs Vannata which should be a great striking battle. The card is definitely worth watching but for $60 it's a tough sell. Last week I had Masvidal who just completely mauled Ellenberger and won by fence TKO (laughs) that sucked what happened to Ellenberger I mean stuff like that should never happen but it wouldn't made a difference probably but you can't even say that cause Ellenberger has fight ending power.
A total of 34 free predictions have been made since January 2016, with a record of 27-7 which is 79.4% accuracy.
Lightweight Bout: Rustam Khabilov vs Jason Saggo
I have Khabilov here at -187 odds (bet $187 to win $100) I really don't see where Saggo can honestly present any issues for Khabilov. Khabilov is the better grappler/wrestler vs Saggo and should be able to handily win with his wrestling if he does find him self in any trouble. Khabilov is very over powering and I expect him to take a unanimous decision here.
Prediction: Khabilov to win
Stake: 5%
Please remember, while we give out one free prediction for every cards, the real money to be made is through the BOC Consulting services. To get official access to our exclusive bets become a Bet on Combat member today http://www.betoncombat.com/accounts/signup/ is where you can sign up. For some of you new to the betting world check our betting guide to learn how to bet on fights and our bookmakers review page for the best places to wager online. Enjoy the event!