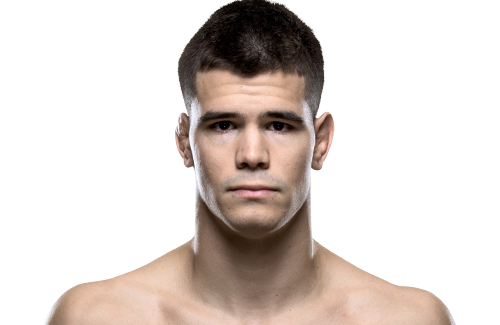 Event: UFC 203
Promotion: UFC
Date: September, 10th 2016
Venue: Quicken Loans Arena
City: Cleveland, Ohio
Broadcast: Fox Sports 1 and PPV
Coming off of UFC Fight Night 93 we got to see Ryan Bader score a huge win with a epic knockout, which was pretty amazing well timed. Josh Barnett was getting lit up on the feet but was able to score a big win with a submission victory after Arlovski rolled into the worst position ever. Last week our free prediction was Alexander Gustaffson points handicap -3 1/2 at -350 odds and a stake of 5% of your bankroll. The Gus fight at first was a little worrisome but he prevailed like I thought. If Gus didn't knock him out i thought he would win all the rounds, in which he did because he adjusted so well and Blachowicz couldn't stop the take down and Gus used it repeatedly. After UFC Fight Night 93 that brings our free predictions to 20-4 which is 83.3% accuracy, that's a big run and I hope the trend continues.
A total of 24 free predictions have been made since January 2016, with a record of 20-4. Had you placed a $100.00 bet on every prediction, you would've bet a total of $2,400 and had a total outcome of $2,000 winning a profit of $1,260 with a return on investment (ROI) of 47% (profit divided by total amount risked) using the industry standard metric of a $100 bettor, that's how much you would have currently made following Bet on Combat free predictions.
Mickey Gall vs CM Punk
Mickey Gall is a legit brown belt in brazilian jiu jitsu and trains with a good group of fighters like Jim Miller who he has been with since he was 16 years old. The key to this match up is that Gall has been training for years, has 2 pro fights, and many amateur fights. To go along with all that he is a real martial artist. Everything I just said about Gall, CM Punk is none of that. Punk has no experience on any level, has had 2 injuries in training in which he has only trained for a year, he's no real martial artist, and is just a guy wanting to step in and fight because it's something he wants to do. I honestly do believe Mickey Gall smokes him in the first round because this is really a amateur fight and we know how those go they don't last long generally and a guy ends up getting beat down like nobody's business. This fight won't be going the distance so that play of inside the distance is pretty likely. When writing this the juice has gotten up there because a couple days ago the price was way better, so adding him to a parlay or straight is pretty profitable still.
Prediction: Mickey Gall
Odds: -355
Stake: 5%
Please remember, while we give out one free prediction for every cards, the real money to be made is through the BOC Consulting services. To get official access to our exclusive bets become a Bet on Combat member today http://www.betoncombat.com/accounts/signup/ is where you can sign up. For some of you new to the betting world check our betting guide to learn how to bet on fights and our bookmakers review page for the best places to wager online. Enjoy the event!