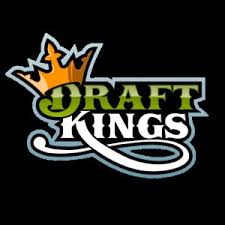 This Saturday, Sept 10th, 2016 the UFC makes its way to Cleveland, Ohio at Quicken Loans Arena. Stipe Miocic will look to make his 1st title defense in his back yard vs top contender Alistair Overeem. In the co-main event Fabricio Werdum will take on Travis Browne, this fight is high risk/reward for Browne and could potentially secure him a win vs Werdum who has beat him before. Elsewhere on the card, Jimmie Rivera will take on Urijah Faber who at this point will probably just be a gate keeper to some big up and coming prospects like Rivera. Joanne Calderwood will take on Jessica Andrade in which should be a action packed fight at 115 pounds. Like every UFC event it should be if anything entertaining and hopefully action packed.
To make the night more entertaining and edgy you should be up for some MMA fantasy at Draftkings.
For people not familiar with Draftkings MMA I'll give you a quick breakdown for things you need to know.
At Draftkings you build a team of five fighters utilizing a "salary cap" of $50,000 in fantasy money to spend on drafting the team you expect to perform the best on fight night. If your team performs well enough, you will likely have a share of cash prizes in any number of Draftkings games. Points are scored with significant strikes, advances, takedowns, reversal/sweep, knockdowns. The more dominant your fighters performance is the more points you're going to score. For a detailed breakdown of how the scoring works here is a link http://betoncombat.com/fantasy-mma. The most important key to putting together a winning Fantasy MMA lineup is, understanding the true value of win bonuses. When you are selecting your fighters, always make sure to take fighters you believe will win the fight. At the end of the contest, those win bonuses add up and they separate the contest winners from the losers.
Here is my Draftkings lineup for cash games.
Alistair Overeem ($9,600) The Reem is a deadly striker and this fight he has a good chance to win. He is a long time veteran of MMA and kickboxing and packs a lot of power. TKO round 2.
Fabricio Werdum ($10,700) He lost his last fight in embarrassing fashion and will be out for blood. He has already beat Browne before and I expect him to do so once again because I think he is the better fighter and will look to get back to the top. Werdum TKO round 1.
Mickey Gall ($11,400) A complete mismatch here vs Punk. I think he pays off his salary and completely smokes Punk because Punk is no where near on his level. Submission round 1.
Sean Spencer ($8,900) I don't like the striking defense of his opponent and Spencer packs some power. His defense is much better than his opponent so I think he finds a opening and wins via TKO round 2.
Bethe Correia ($9,300) I really don't think she wins vs Eye but she is a great punt play because the fight will be standing the whole time and both will land strikes and this fight is going to a decision.
Stipe vs Overeem is such a great fight for the heavyweight title. I think Stipe could really be something special and defend his belt more than once. I picked Overeem in my lineup because of his price and I wanted to have certain other guys added in but I just have a feeling Stipe takes this in epic fashion. Anything can happen at heavyweight but if Werdum doesn't win I'll be shocked because he is better than Browne and Browne just can't never beat the top guys consistently. Mickey Gall is gonna end the CM Punk freak show in brutal fashion and Punk is gonna wish he didn't step in there. I strongly recommend opening a Draftkings account to play, it is a lot of fun and you can make some money along the way! Also, to get access to our official bets, become a Bet on Combat member today http://www.betoncombat.com/accounts/signup/ is where you can sign up. For some of you who are new to the betting world, check our Betting Guide to Learn How to Bet on Fights and our Bookmakers review page for the best places to wager online. Enjoy the event!
MY DRAFTKINGS LINEUP IS SUBJECT TO CHANGE AS THE WEEK GOES ON BECAUSE OF NEW INFORMATION THAT COMES OUT AND WATCHING THE WEIGH IN. ANY CHANGES I WILL PUT OUT ON SOCI AL MEDIA @BetonCombat