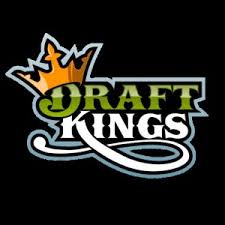 The UFC returns Saturday night June 4th on PPV, with UFC 199 taking place in Inglewood, California at The Forum arena. The card is headlined with two title fights, and it also has plenty of established names with so up incoming talent. The main event will have UFC Middleweight champion Luke Rockhold versus Michael Bisping in a rematch. Rockhold, is out to prove he is the best middleweight in the world and Bisping is soaring high with confidence after defeating Anderson Silva. The co-main event is UFC bantamweight champion Dominick Cruz versus former WEC champion Urijah Faber. This fight will be there rubber match and both are long time rivals. All the pre-fight stuff has made this rivalry very heated and both can't wait to punch one another in the face. Also, featured on the card will be Dan Henderson, Hector Lombard, Max Holloway, Ricardo Lamas, Clay Guida, Brian Ortega, Dustin Poirier, Bobby Green, Beneil Dariush, and James Vick. So this card is nothing short of talent and I totally see fireworks happening, so make sure to have your popcorn ready.
To make the night more entertaining and edgy you should be up for some MMA fantasy at Draftkings.
For people not familiar with Draftkings MMA I'll give you a quick breakdown for things you need to know.
At Draftkings you build a team of five fighters utilizing a "salary cap" of $50,000 in fantasy money to spend on drafting the team you expect to perform the best on fight night. If your team performs well enough, you will likely have a share of cash prizes in any number of Draftkings games. Points are scored with significant strikes, advances, takedowns, reversal/sweep, knockdowns. The more dominant your fighters performance is the more points you're going to score. For a detailed breakdown of how the scoring works here is a link http://betoncombat.com/fantasy-mma. The most important key to putting together a winning Fantasy MMA lineup is, understanding the true value of win bonuses. When you are selecting your fighters, always make sure to take fighters you believe will win the fight. At the end of the contest, those win bonuses add up and they separate the contest winners from the losers.
Here is my Draftkings lineup for cash games.
Hector Lombard ($11,000) I think Lombard downs Hendo early, he is just too explosive with lethal KO power. Hendo's chin is very suspect as well. Lombard knocks him into retirement.
Urijah Faber ($8,100) I put Faber in here not because I thinks he wins but because the fight will go 5 rounds to a decision so he is a perfect punt play to get some points.
Max Holloway ($10,800) His striking is elite and I see him mixing in a lot of feints and using his size advantage very well to land many shots. He throws a high volume of strikes so if he doesn't get the finish he should get many points by landing and volume alone.
Dominick Cruz ($11,300) Cruz is just in a league of his own and Faber is on the decline. Cruz is just too good right now and no one has figured out how to beat him. He will chew up Faber with striking and land a ton of volume to win a unanimous decision.
Bobby Green ($8,800) Not too concerned with the lay off of Green, who has a very abnormal fighting style that's tough to fight against and his wrestling is the equalizer. Green lands many shots on to a decision victory.
I am grateful to see Michael Bisping get a title shot but on short notice versus Luke Rockhold will be a almost impossible task to win. Bisping, talks a big game and his confidence is sky high but he will be lucky to get past the first round, I see Rockhold destroying him with ease. This is Urijah Faber last chance to see gold and he has been on the decline, he has a better chance then Bisping to capture gold but I just don't see it happening. Cruz, is just too athletic with a unbelievable fight iq and I don't know where you can even get anyone to replicate his movement in a camp. Cruz, dominates to a 5 round beating on Faber. If Holloway beats Lamas he should get a title shot because that would be 8 fights in a row he has won. If Lamas wins he is right back into contention, can't wait to see this fight. I strongly recommend opening a Draftkings account to play, it is a lot of fun and you can make some money along the way! Also, to get access to our official bets, become a Bet on Combat member today http://www.betoncombat.com/accounts/signup/ is where you can sign up. For some of you who are new to the betting world, check our Betting Guide to Learn How to Bet on Fights and our Bookmakers review page for the best places to wager online. Enjoy the event!
MY DRAFTKINGS LINEUP IS SUBJECT TO CHANGE AS THE WEEK GOES ON BECAUSE OF NEW INFORMATION THAT COMES OUT AND WATCHING THE WEIGH IN. ANY CHANGES I WILL PUT OUT ON SOCI AL MEDIA @BetonCombat