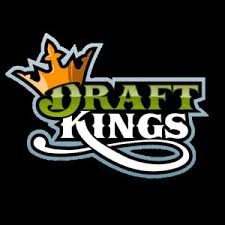 UFC 197 Jones vs OSP, is set for Saturday April 23rd, 2016 at the MGM Grand casino in Las Vegas, Nevada. The UFC light heavyweight phenom Jon Jones makes his awaited return to the octagon to face Ovince Saint Preux for the interim light heavyweight title. Demetrious Johnson defends his flyweight title vs the undefeated Henry Cejudo. Anthony Pettis takes on Edson Barboza, which should be one of the best stand up wars you will ever see at 155. Middleweights Robert Whittaker and Rafael Natal will battle it out to see who takes the next big step in there careers. A fantastic featherweight fight will happen between Yair Rodriguez and Andre Fili, both who are rising talents and like to push a high pace no matter where the fight goes which should mean no shortage of excitement. The main card is stacked but the prelims have a few fights to see and pay attention to but everyone can't really wait for the main card like myself.
To make the night more entertaining and edgy you should be up for some MMA fantasy at Draftkings.
For people not familiar with Draftkings MMA I'll give you a quick breakdown for things you need to know.
At Draftkings you build a team of five fighters utilizing a "salary cap" of $50,000 in fantasy money to spend on drafting the team you expect to perform the best on fight night. If your team performs well enough, you will likely have a share of cash prizes in any number of Draftkings games. Points are scored with significant strikes, advances, takedowns, reversal/sweep, knockdowns. The more dominant your fighters performance is the more points you're going to score. For a detailed breakdown of how the scoring works here is a link http://betoncombat.com/fantasy-mma. The most important key to putting together a winning Fantasy MMA lineup is, understanding the true value of win bonuses. When you are selecting your fighters, always make sure to take fighters you believe will win the fight. At the end of the contest, those win bonuses add up and they separate the contest winners from the losers.
Here is my Draftkings lineup for cash games.
Jon Jones ($11,400) Too skilled for OSP and totally see Jones picking him apart anywhere the fight goes. Jones wins inside the distance.
Robert Whittaker ($10,700) He will use his combination of speed, accuracy, and movement to ultimately finish Natal inside the distance.
Henry Cejudo ($8,400) I picked Cejudo here not because I think he wins is because I expect the fight to go to a decision and with it being 5 rounds many points should be racked up along the way and if he does win that would be a epic plus here.
Anthony Pettis ($10,600) Hard to imagine Pettis loses 3 in a row. Pettis is the better all around fighter here and while i expect his fight to be a spectacle on the feet I see him getting Barboza in a submission to win inside the distance.
Andre Fili ($8,900) I think he has the wrestling advantage here to grind out a win vs Rodriguez. Fili fluidly changes levels and intelligently times his opposition well with wrestling. Fili wins here via decision.
I am sure everyone is very well excited to see the come back of Jon Jones and what is more intriguing is how he will look because we all have seen the workout videos and all the drama on Twitter, so hopefully he is back to form and gets the easy win here. If Demetrious Johnson beats Henry Cejudo, he has completely laid waste to the flyweight division and some potential super fights or move up to bantamweight to fight could be in order because the landscape of the flyweight division doesn't seem to change anytime soon. Anthony Pettis almost needs a win here, losing 3 in a row will not look good in the shark infested waters of lightweight and it could really spring out of control for him. I strongly recommend opening a Draftkings account to play, it is a lot of fun and you can make some money along the way! Also, to get access to our official bets, become a Bet on Combat member today http://www.betoncombat.com/accounts/signup/ is where you can sign up. For some of you who are new to the betting world, check our Betting Guide to Learn How to Bet on Fights and our Bookmakers review page for the best places to wager online. Enjoy the event!
MY DRAFTKINGS LINEUP IS SUBJECT TO CHANGE AS THE WEEK GOES ON BECAUSE OF NEW INFORMATION THAT COMES OUT AND WATCHING THE WEIGH IN. ANY CHANGES I WILL PUT OUT ON SOCIAL MEDIA @BetonCombat