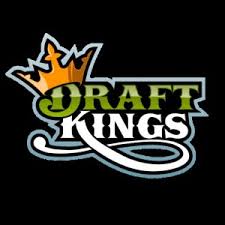 March 5th, 2016 UFC 196 makes it way to the fight capital of the world in Las Vegas, Nevada with McGregor vs Nate Diaz as the main event and Holly Holm vs Miesha Tate as the co-main event. Both men in McGregor and Diaz have a knack for breaking there opponents mentally and physically and with so much on the line it should be a amazing fight. Diaz is taking the fight on short notice, so the bout will be at 170. Holly Holm will be making her first title defense after a huge upset win over Ronda Rousey vs Miesha Tate for the bantamweight women's championship. The card is full of finishers so we could potentially see a lot of finishes and with this being the biggest PPV event so far in 2016 the whole world will be tuned in.
To make the night more entertaining and edgy you should be up for some MMA fantasy at Draftkings.
For people not familiar with Draftkings MMA I'll give you a quick breakdown for things you need to know.
At Draftkings you build a team of five fighters utilizing a "salary cap" of $50,000 in fantasy money to spend on drafting the team you expect to perform the best on fight night. If your team performs well enough, you will likely have a share of cash prizes in any number of Draftkings games. Points are scored with significant strikes, advances, takedowns, reversal/sweep, knockdowns. The more dominant your fighters performance is the more points you're going to score. For a detailed breakdown of how the scoring works here is a link http://betoncombat.com/fantasy-mma. The most important key to putting together a winning Fantasy MMA lineup is, understanding the true value of win bonuses. When you are selecting your fighters, always make sure to take fighters you believe will win the fight. At the end of the contest, those win bonuses add up and they separate the contest winners from the losers.
Here is my Draftkings lineup for cash games.
Conor McGregor ($11,000) Not much needs to be said about this guy, he is a finisher and his opponent is taking the fight on short notice so yea it doesn't look good for Diaz. McGregor wins by KO.
Holly Holm ($10,800) Miesha Tate ($8,600) I chose to stack this fight together because it is a 5 round fight and I believe it will go to a decision with both getting some points along the way. Tate has a ton of heart and a great chin I don't believe a quick finish is in the works here, it will be a tough and drag em out fight.
Ilir Latifi ($10,200) His opponent Villante has been hurt or dropped in 4 out of his last 5 fights and I don't like Villante chances of trading with the power puncher Latifi. Latifi by TKO.
Diego Sanchez ($9,400) Sanchez has been in some wars and is capable of winning the fight by TKO/KO or even going the distance to rack up a lot of points. I like him as a underdog here so hopefully at least he gets the win here.
Conor McGregor is a nothing short of a phenomenon. Beating McGregor is like winning a UFC belt at this point. Diaz is taking the fight on short notice and his whole game is based around cardio, I would really love to see this fight if Diaz had a full camp but it is such a big pay day and a big opportunity you can't blame him for taking the fight. It doesn't look good for Diaz here but hopefully they make it a epic battle. Holm is gonna have her toughest fight ever vs Tate. I can see Tate winning but the best fighters right now control distance and have great foot work and that is two things Holm does extremely well. This fight is going 5 rounds and will be a fight to remember at women's bantamweight. The card is loaded from top to bottom and we can't wait to see it! I strongly recommend opening a Draftkings account to play, it is a lot of fun and you can make some money along the way! Also, to get access to our official bets, become a Bet on Combat member today http://www.betoncombat.com/accounts/signup/ is where you can sign up. For some of you who are new to the betting world, check our Betting Guide to Learn How to Bet on Fights and our Bookmakers review page for the best places to wager online. Enjoy the event!
MY DRAFTKINGS LINEUP IS SUBJECT TO CHANGE AS THE WEEK GOES ON BECAUSE OF NEW INFORMATION THAT COMES OUT AND WATCHING THE WEIGH IN. ANY CHANGES I WILL PUT OUT ON SOCIAL MEDIA @BetonCombat