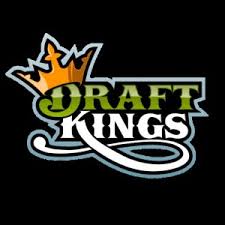 UFC 195: Lawler vs Condit will be the first UFC event in 2016. January 2, 2016 at the MGM Grand Garden Arena in Las Vegas, Nevada. 2016 looks to start off with a bang because the welterweight title is on the line with two high level strikers in Condit and Lawler. The heavyweight division has a very important matchup with Miocic vs Arlovski, the winner very likely getting a title shot. Further than those huge bouts, the card also features names such as Lorenz Larkin and Michael McDonald, as well as a huge bout on the undercard between Joe Duffy and Dustin Poirier. All in all, it should be a fun offering that will kick off a potentially great 2016 for the UFC.
To make the night more entertaining and edgy you should be up for some MMA fantasy at Draftkings.
For people not familiar with Draftkings MMA I'll give you a quick breakdown for things you need to know.
At Draftkings you build a team of five fighters utilizing a "salary cap" of $50,000 in fantasy money to spend on drafting the team you expect to perform the best on fight night. If your team performs well enough, you will likely have a share of cash prizes in any number of Draftkings games. Points are scored with significant strikes, advances, takedowns, reversal/sweep, knockdowns. The more dominant your fighters performance is the more points you're going to score. For a detailed breakdown of how the scoring works here is a link http://betoncombat.com/fantasy-mma. The most important key to putting together a winning Fantasy MMA lineup is, understanding the true value of win bonuses. When you are selecting your fighters, always make sure to take fighters you believe will win the fight. At the end of the contest, those win bonuses add up and they separate the contest winners from the losers.
Here is my Draftkings lineup for cash games
Stipe Miocic (10,500) I'm not convinced that Arlovski will be able to keep up with the younger, quicker Miocic. Miocic is one of the best athletes in the heavyweight division, displaying terrific footwork and movement. The fight has a -165 that it doesn't go to a decision and I'm confident Miocic gets the stoppage win.
Joe Duffy ($10,600) Duffy is just all around better than Poirier on the feet and on the mat. Duffy is so slick on the mat and on the feet I just don't see Poirier being able to hang in with him. The fight has a -215 that it doesn't go to a decision so most people will look to target this fight and Duffy to win.
Albert Tumenov ($10,100) I just don't see how Larkin can win a 15 minute boxing match vs Tumenov. Tumenov has never been stopped in his career and I don't see that trend not changing at all.
Sheldon Westcott ($10,200) Westcott will have a size able height and reach advantage and is just better than his opponent in all facets. Westcott will have the reach if it stays standing to pick him apart and his ground game is even better, so most likely he gets it done with a stoppage.
Kyle Noke ($8,500) Noke is basically a punt play because I wanted to find a way to get the other 4 into my lineup. He is a big enough favorite to hopefully get the win in which he should and that is all we need is a win and hopefully a finish if we are lucky.
Lawler and Condit have consistently been two of the best 170-pound fighters in the world, which made this bout inevitable. Miocic and Arlovski will be your typical heavyweight bout, lots of bombs thrown and probably not going the distance. If Miocic was smart he should try and make it go the distance, you see how Arlovski gased vs Mir It would totally be in Miocic favor to volume strike him to death and take it into the later rounds but this fight probably won't go the distance. Lorenz Larkin will face Albert Tumenov in a can't miss striking clash. Poirier vs Duffy is two very interesting styles clashing with big implications on where ones career will be headed for good or bad. The event should be a bang and no other better way to enter the new year with UFC 195.
I strongly recommend opening a Draftkings account to play it is a lot of fun and you can make some money along the way! Enjoy the event!