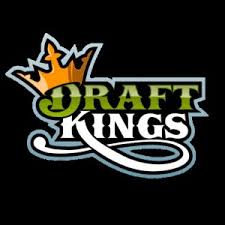 UFC 193 November 14, 2015 at Etihad Stadium in Melbourne, Australia. It is the first time the UFC has made its way to Australia and it is scheduled to have 2 great title fights with Ronda Rousey vs Holly Holm and Joanna Jedrzejczyk vs Valerie Letourneau. The landscape over the last couple years has changed, female athletes are having a more prominent role in sports. Most of their attention was noticed by their sex appeal and looks, well now their starting to be noticed for their achievements. You remember when Dana White told TMZ women will never compete in the UFC? How things have changed ever so much.
To make the night more entertaining and edgy you should be up for some MMA fantasy at Draftkings.
For people not familiar with Draftkings MMA I'll give you a quick breakdown for things you need to know.
At Draftkings you build a team of five fighters utilizing a "salary cap" of $50,000 in fantasy money to spend on drafting the team you expect to perform the best on fight night. If your team performs well enough, you will likely have a share of cash prizes in any number of Draftkings games. Points are scored with significant strikes, advances, takedowns, reversal/sweep, knockdowns. The more dominant your fighters performance is the more points you're going to score. For a detailed breakdown of how the scoring works here is a link http://betoncombat.com/fantasy-mma/. The most important key to putting together a winning Fantasy MMA lineup is, understanding the true value of win bonuses. When you are selecting your fighters, always make sure to take fighters you believe will win the fight. At the end of the contest, those win bonuses add up and they separate the contest winners from the losers.
Here is my Draftkings lineup for cash games.
Ronda Rousey ($11,400) Rousey is expensive on DK, but with the odds at -2000 favorite, -1100 finish prop and she has 11 1st round finishes she is a absolute lock to win. Holm really has no chance to win it is a complete mismatch. Don't let Rousey price tag scare you away its a must play to me.
Big Foot Silva ($8,900) In his last fight vs Soa Palelei he looked renewed, the fight has a -850 doesn't go to a decision prop and a -200 under 1 1/2 rounds prop. The fight is a toss up even though the odds have Big Foot a +210 underdog and I can easily see Big Foot pulling off the victory here by TKO/KO. Hunt to me doesn't have a real advantage anywhere that Silva couldn't be able to hang with.
Gian Villante ($10,900) With the odds at a -420 favorite, -145 under 1 1/2 rounds, and a -400 the fight doesn't go to a decision Villante is a real threat to end this fight early. Villante boxing and lethal kicks will just be too much for the 43 year old Perosh who has also been finished in the 1st round multiple times.
Uriah Hall ($9,800) Hall should be able to employ his usual tactics of explosiveness with punches and kicks from the outside. Hall has struggled vs opponents looking to pressure him and take him down but Whittaker isn't that type of opponent. The fight has a -105 under 2 1/2 rounds prop along with a -130 fight doesn't go to a decision prop, so if everything goes smooth like i expect Hall should get the victory here and hopefully its a TKO.
Daniel Kelly ($9,000) Kelly and Montgomery are extremely hittable. Kelly has a awkward but powerful mid range game and his clinch game is really good because of his background in judo. Kelly is a +230 underdog and the fight has props at -150 under 1 1/2 rounds and -425 fight doesn't go to a decision, so the type of fight to target for fantasy. This is a punt play since I am not as confident in Kelly as I am Big Foot and since we paid up to get Rousey for guaranteed points you have to punt somewhere. Kelly is a home underdog here and needs to take advantage of Montgomery on the feet and possibly on the ground it is totally do able because Montgomery has a suspect chin and his defense is not good. Just one time lets get lucky!
With closing thoughts Rousey has talked about disappearing after this fight and it is probably a good thing. The media always wants to talk about stuff besides fighting, they wanna talk about her mom and her relationship with Travis Browne et cetra which has to be annoying. She has dominated so much that this reign could get really old and the UFC is not able to find opponents who can even match her and this mystique cant last forever because the fans will get bored out of it. All in all Rousey is a great fighter but I am worried the landscape of women's MMA wont thrive until Rousey is gone and past her prime, she is truly leaving her mark on the sport and is definitely one of the pioneers for women's MMA which will be never forgotten.
Enjoy the event! It will be a must see and probably break all the MMA PPV records.