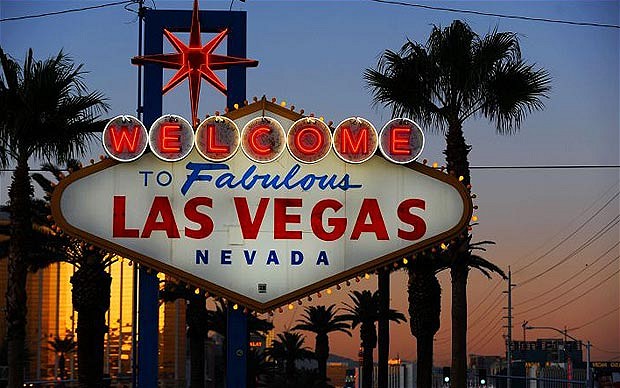 Did you know that you can legally invest in sports betting funds? This past week, Nevada Governor Brian Sandoval legalized investments made into sports betting. Essentially this new legislation legalizes sports betting investment funds, similar to traditional mutual funds, that are registered and managed in Nevada but which could include participants from outside the state. In other words, to legally bet on sports games, people no longer have to enter a licensed sports book in Nevada.
The new bill that passed allows investment groups and businesses to pool money into funds that are managed by sports handicappers. These handicappers make bets legally in Nevada. The funds operate as a business entity in which the fund manager distributes all the money that is collected to wager on several major sporting events. Investors can now put their money into funds that then are invested in the betting capabilities of some of the best handicappers in Las Vegas. Those who operate the business entity have to give sensitive information to the sportsbooks such as taxpayer identification and social security numbers. The new bill mandates that business entities that control the funds must register with the Nevada Secretary of State so that a Nevada bank can maintain an account.
The new bill also states that sportsbooks in Nevada can branch out to the world. This means that you may be able to enter into a California branch office and put a bet on a football game that's officially placed by a Nevada handicapper. However, this requires much local cooperation. The sportsbooks will have the option of refusing to accept wagers from an entity.
French Canadian entrepreneur Franco Richard, who is a highly professional combat sports bettor and the Founder of Bet on Combat gaming brand, has long thought the ability to invest in sports betting; read what he had to say about creating a hedge fund using combat sports betting. With the passage of Nevada Senate Bill 443, the leadership of CG Technology and the collaborative efforts of the Nevada Gaming Commission and the Bank of Nevada, that vision has now become a reality. Signed into law by Nevada Gov. Brian Sandoval on 6/2/15, the State of Nevada has made it legal for individual investors to pool their money in a sports betting investment fund that is professionally managed by an approved, in-state, Nevada agent.
In January 2010, with $250,000 of his own, he founded the first and only legalized hedge fund in the world to place bets on fights called Bet on Combat Investment Fund based in Antigua. As the Chief Investment Officer of Bet on Combat Investment Group, Franco Richard, place bets only on fights that are impacted by amateur bets, which gives them the upper hand in the combat sports betting market. Now Bet on Combat Investment Fund offers accredited investors the embodiment of an investor friendly, high yield, boutique investment fund.
Franco has stated that as long as sports bettors can successfully pick 55% of their plays, he believe it can be a profitable investment. He has even claimed that investing in stocks is riskier than investing into a fight and guarantee that he will help you to make more money in a month than the stock market in a year. However, Bet on Combat Investment Fund is not an average sports bettor, as they require at least 10,000 USD to become an investor. They claim to have a genius number-crunching system that will make them a huge profit through combat sports betting.
Bet on Combat Chief Investment Officer Franco Richard said in a statement. "We are excited about the passing of Bills 443 and 445. These bills pave the way for us to expand our business and service offerings to Americans investment opportunities we expect to capitalize on shortly. This is definitely, an alternative financial investment strategy."
For more details about this lucrative opportunity and how to become an investors, please call 514.705.3366 to speak with one of our representative or email us at info@betoncombat.com.