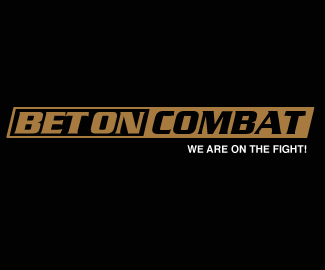 Is betting on combat sports a sound financial investment? With the rise of sports betting in recent years, we have also seen the rise of treating sports betting as a genuine source of income.
Entrepreneur and Bet on Combat founder Franco Richard, best known as Francombat, has long advocated such a fund. About ten years ago, Franco Richard, then a penny stocks trader, decided to begin betting on fights. Today, the 32-year-old's portfolio is worth more than $1.7 million. He originally became known for having taken his life savings of $17,450 and turning it into a $1.75 million in 6 years betting on combat sport, yes, you read that right, betting on combat sports!

A gold medalist in Shuai Jiao and silver medalist in amateur Lei Tai fighting, Franco Richard's knowledge of combat sports from a betting perspective is second to none. He is known as one of the most successful sports bettors in the world. He knows what to look for in a fight, and when a line is too good to be true. Franco Richard has been laying down his unique brand of professional combat sports wagering predictions on BetonCombat.com for gamblers across the globe with analysis dating back to 2000. For the past 10 years, Franco has been picking fights professionally and according to his stats he gets it right more than 60 percent of the time. Consistently maintains a betting win percentage around 60% and a return on investment in the 20% range, while most professional bettors aim for a 55% win ratio with an ROI 10%, is what sets Franco Richard and his team apart from the competition. Don't believe the hype? Check out his documented betting track record on betoncombat.com/statistics, and see for yourself.
Having lost trust in traditional investment pathways over the past years, Franco Richard is launching the first ever combat sports investment fund with a view to offer investors an alternative product to shares, bonds, property and other "traditional" investment vehicles and asset classes.
Call it a mutual fund for combat sports bettors
This fund will makes gains from using online sports books and betting exchanges to place bets and trade exclusively on the odds of different combat sports event outcomes. The bets will not just be on matches' final outcomes -- Bet on Combat will also wager on proposition such as how the fight will end (KO, Submission, decision, draws) and the over-under that takes into account the round duration. As for a specific bet, the fund promises it won't wager more than five percent of assets under management on any one event.

The combat sports investment fund's projected rate of annual returns on investment for investors is 15 to 25 percent. That's after fees, which include a 5 percent management fee (calculated monthly), and 25 percent performance fee on net profits over the usual 20% for hedge funds. Despite the hefty charges, there is no lock-in period or subscription fee to be paid. Aside from the interest already shown in this fund from private investors, Bet on Combat's marketing people claim to have attracted the attention of a certain big shot from the hedge fund world who is investing in the business. An official announcement on this is due sometime in June.

Curious that the contrast of how unhedged betting on equity or credit markets is commonly regarded as "investing" but sports bets are "gambling". With skilled analysis, better information and winning fighters can be identified, as can winning stocks. Combat Sports offer no beta, just like stocks, but there is plenty of absolute return available if you know what you are doing. You won't always be correct of course but all that is required is a small forecasting advantage. The odds reflect the public's perception of winning probability, not the actual probability. Variant perception - the public must lose over time to those with more information and sophisticated analytics.

But Franco Richard has been able to profit because it's such an inefficient market. He argued that because the combat sports betting market is less efficient than other markets, anyone who applied a "smart money" strategy to investing in it would have a good chance at success. In fact, the bet that officially pushed the value of his portfolio over $1 million was a bet on Matt Serra to win the UFC Welterweight Championship title at odds of 7-1 in April 7th 2007 at UFC 69: Shootout. Yes he won but that is not a good move in anyone's book since that bet could have just as easily lost and then where would he have gone next? Basically my life wouldn't have changed that much had Serra not won the title, he said. I would have probably went back to Montreal and open another kung fu school or something. The money I bet wasn't life changing money, but if I won the bet with the 7 to 1 odds I felt like I could really change my life. Part of what makes life meaningful and beautiful is taking risks. And it worked out that time.

Whether or not you know anything about the combat sports betting market, leave everything up to professional combat sports bettor Franco Richard and his brain trust of advisers, a shadowy group of gamblers known for their expertise in beating the Vegas line. They acted like analysts for a hedge fund manager to help him handicap fights. The goal of each advisor is to target opportunities they believe provide the biggest advantage in terms of the win percentage odds from the combat sports betting market and trying out strategies that will limit their overall risk. Bet on Combat's Management and Investment team are comprised of former financial advisors, oddsmakers, journalists, pro fighters, and trainers, who study and analyze every fighter and every fight event to develop better information, make smarter predictions and win more money! They know what's going on inside the training camp. They know who wants it more, who's injured and who's out for revenge? They analyze upcoming match ups to find out how two fighters really compare. As Professional combat sports betting experts, they look at combat sports betting just like buying stocks, futures, options, or investing in general. The bottom line is: they give members/bettors advice that are about as close as you can get to inside trading the stock market.

With many investors looking for alternative investment options right now but without further exposure to the markets, Bet on Combat's Investment Fund may just be worth to consider. The Combat sports investment fund is made available only to certain sophisticated or accredited investors and cannot be offered or sold to the general public. As such, the Combat Sports Investment Fund avoid direct regulatory oversight, bypass licensing requirements applicable to investment companies, and operate with greater flexibility than mutual funds and other investment funds.

Bet on Combat is not for the average bettor. The Fund is currently marketing the initial investment in the fund for retail clients as $25,000 USD (about 35,000$ CAD), although it says that it will consider smaller amounts for those choosing to invest through a discretionary management service. There are fewer than four founding investors, have embraced the Bet on Combat's Investment fund as it has already attracted inflows of $100 thousands before marketing had even begun. With a fresh $100 thousands in funding, Franco expects the company to manage over $1 million by year-end, and nearly $10 million within 5 years. With $10 million under management, the company would generate revenue of $4 million at the high end of its fee range. We really believe that a service like ours will be the default choice among Americans and Canadians. It is an emerging market and an exciting opportunity, he says. Franco says that he expects investors to allocate no more than between 5 to 15 per cent of their respective portfolios into the fund given the "niche" appeal, but he believes it offers a serious alternative to traditional asset classes. This is a huge growth opportunity and those who get in on the ground level will be financially successful and rewarded accordingly. With expected returns to be the highest in the market, we expect future investment to flow in, he said."

Advantages Of Combat Sports Betting
The advantages of combat sports betting and trading are significant and attractive to many. The benefits that such a fund may hold to its ultra high net worth clients. Unlike stocks, bonds, real estate and commodities, combat sports results do not depend on economic factors. Combat sports bets offer arbitrages and mispricings like "efficient" financial markets. Diversification of uncorrelated returns is the way to go.
The concept of a combat sports betting fund is appealing because it provides investors with an alternative to traditional investments such as bonds, property and shares. A combat sports betting fund enables investors to further diversify into an area that is independent of global market events.
Money earned from combat sports betting and trading is essentially tax free. People also like being in the position of control with no stockbroker to deal with or hedge fund manager to control your financial destiny.
It is also a lot more fun. If like me, you are a big fight fan, the idea of making money from the combat sports you love is remarkably appealing. There is also the instantaneous nature of profit creation. If you invest in shares, commodities or property, a majority of the time you will have to wait a prolonged period before seeing profit, if any at all. In trading or betting, your opportunities to profit are many on a daily basis.
Combat sports betting/trading is also recession proof and is not subject to the prevailing economic conditions of the day. It is a significant advantage over more mainstream investments.
Information Is Power
Information is the most vital ingredient to any speculator. If he/she is investing in shares in a company, the right updated information about that company is essential in making a decision to invest or not. You may only learn about a company's performance on a quarterly basis when it releases its financial results and there is often a lack of real transparency with public limited companies.

If we compare it to combat sports, for example a fighter, its performance is constantly monitored on a fight by fight basis in the media. Reports of matches-up, stats, injuries/suspensions, statistics are widely available and of course you can go and observe a fighter at close quarters at a live event yourself. That level of scrutiny does not apply to public companies who can often use some ''creative accounting'' to hide details from the public eye.

Sports hedge funds are probably something we are going to see more of in the future. It only takes one success for interest and demand to grow. There is the worrying risk, therefore, that an investor could lose all of their initial investment if things don't work out as the company plans. Until more data and fund history become available, it is hard to judge how well the Bet on Combat Investment Fund will do. Time will tell how well this fund perform in the long term. Until then, tune in on BetonCombat.com every weekend as Franco Richard gives his advices and predictions for Premium member on betoncombat.com/predictions. One thing is for certain we will be hearing more from Franco Richard and his unusal Investment fund. You can follow his story and day to day activities at his web site at BetonCombat.com.

For more details about this lucrative opportunity and how to become an investors, please call 514.705.3366 to speak with one of our representative or email us at info@betoncombat.com and start WINNING TODAY! Because life is 20% about what happens to you and 80% about how you react to it.