UFC Fight Night: Assuncao vs. Moraes 2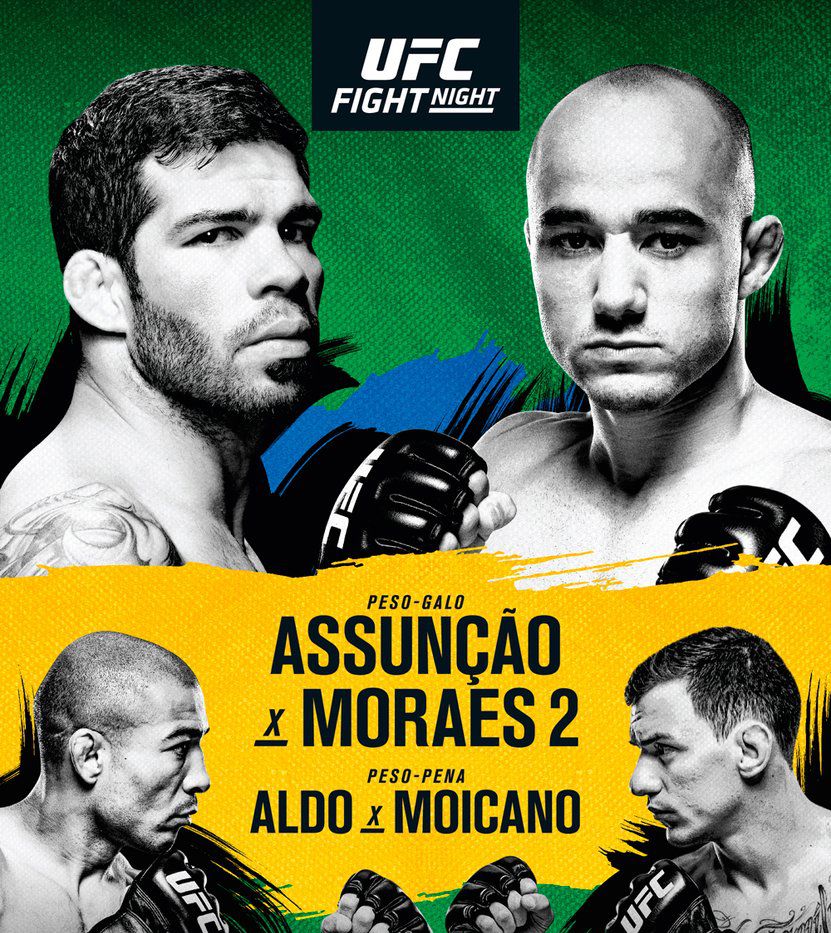 | | |
| --- | --- |
| Sport: | MMA |
| Promotion: | UFC |
| Date: | Feb. 2, 2019 |
| Venue: | Centro de Formacao Olímpica do Nordeste |
| City: | Fortaleza, Brazil |
| Broadcast: | ESPN+ |
Straight Bet
Livinha Souza (-195)
Livinha Souza vs. Sarah Frota
Breakdown
Livinha Souza vs. Sarah Frota
This fight could definitely bring some entertaining violence. Souza was a killer in Invicta FC, where her only loss came in a terrific, hard-hitting match-up with Angela Hill. She also looked impressive in her UFC debut last year by choking out Alex Chambers in just over a minute. Frota (9-0) is making her UFC debut after collecting six finishes in her nine-fight undefeated career. She's only been fighting since April 2016 – at which point Souza was already holding the Invicta title. At 12-1 with her only career loss to UFC contender Angela Hill, Souza is primed for a run at the top and has the well-rounded skills to back it up.
Stake: 5%
Prediction
| | | |
| --- | --- | --- |
| Livinha Souza | vs. | Sarah Frota |
| -195 | Odds | +178 |
| 66.1% | Market % | 36.0% |
| 75.00% | Bet on Combat % | 25.00% |
| +8.9% | Inefficiency % | -11.0% |
Livinha Souza - Straight Bet
Odds:
-195
Risk:
$25000.00
To Win:
$12820.51
Outcome:
Win
Outcome:
Livinha Souza defeats Sarah Frota via Decision (split) (28-29, 29-28, 29-28).
Souza and Frota were supposed to fight at strawweight at UFC Fortaleza. However, Frota badly missed weight, turning the fight into a catchweight fight. Despite being the smaller fighter, Souza was able to take down her opponent throughout the fight to earn a split decision victory, improving her record to 13-1.
Win
Straight Bet
Max Griffin (-175)
Thiago Alves vs. Max Griffin
Breakdown
Thiago Alves vs. Max Griffin
A well-rounded fighter, Max Griffin will have a 6-inch reach advantage over Thiago Alves, and I think the hand speed advantage will look dramatic as Griffin starts to land early and often. I think this is an unfavorable match-up for Alves and I'm quite confident in Max Griffin to win a unanimous decision.
Stake: 3%
Prediction
| | | |
| --- | --- | --- |
| Thiago Alves | vs. | Max Griffin |
| +155 | Odds | -175 |
| 39.2% | Market % | 63.6% |
| 30.00% | Bet on Combat % | 70.00% |
| -9.2% | Inefficiency % | +6.4% |
Max Griffin - Straight Bet
Odds:
-175
Risk:
$15000.00
To Win:
$8571.43
Outcome:
Loss
Outcome:
Thiago Alves defeats Max Griffin via Decision (split) (29-28, 28-29, 29-28).
Griffin got robbed, clearly biased Brazilian judging. Officials of all kinds should be held accountable. Winning and losing is the difference in having and keeping a job. Alves lost the 3 round in striking, ground control and ring generalship categories. It wasn't the worst robbery but I thought he clearly won the fight. Alves's face after the fight was pretty telling of how the fight went.
Griffin appeared to win the opening round as he pushed the pace and landed the harder shots. At one point early on, he had Alves rocked and appeared to be only a few shots from finish the fight. In the third, Griffin had made the necessary adjustments, as he spent much of the round in top position smothering Alves. On the feet, Alves wasn't able to get his offense going like he had in the second.
Loss