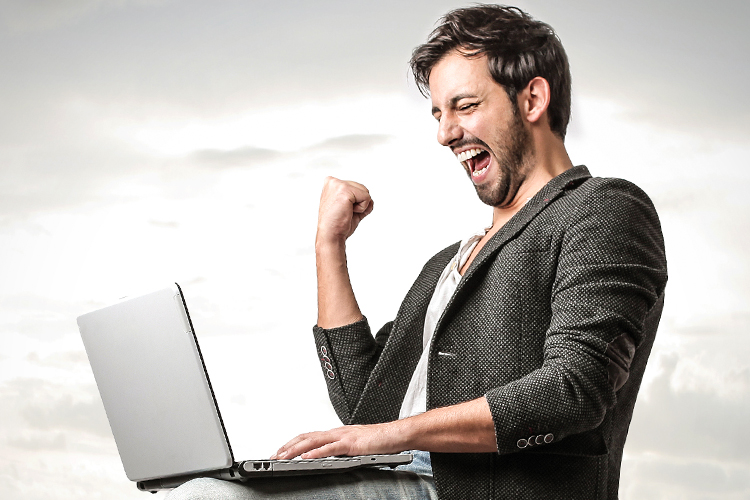 This is probably the most common question I get, for obvious reasons. Online Combat Sports betting: Is it even legal?
Online gambling, also known as Internet gambling, is a general term for gambling using the Internet. So combat sports betting is the activity of predicting fights results and placing a wager on the outcome.
The simple answer to the headline question is, it is. Betting on combat sports (as long as you are betting and not bookmaking) is legal in Canada and most states and jurisdictions. For gamblers, there's nothing in Canada's Criminal Code that makes wagering through an offshore site illegal. So, you as a player aren't committing any criminal offense by betting on fights, playing poker or playing slots.
Online gambling is often called a "legal grey area," but I don't think the law is grey. The greyness comes from the internet and the legality of offshore operators taking bets from Canada. Since gambling in Canada falls under provincial jurisdiction but offshore sites don't pay attention to boundaries, any legal uncertainty comes down to whether the Criminal Code prohibits offshore operators from doing business with Canadians.
Thousands of offshore gaming sites are based in Antigua, Costa Rica, Gibraltar, the Isle of Man, Cyprus, and Kahnawake, where gambling rules are wide open and governments welcome the tax revenue.
The legality of offshore gaming sites accepting bets from Canadians has yet to be tested in court. To date, the RCMP hasn't brought a case forward against an offshore gambling operator. It's possible this could happen, but until offshore gambling has its day in court, uncertainty will linger over its legal status.
There is no wagering on this website or within our affiliate program, it is 100% legal in the United States and Canada. Be sure to check your national and local laws if you have any specific concerns, but all we are selling is prediction information. This is not a legal advice. If you have any serious concerns regarding the legality of Bet on Combat as applicable to your participation or specific situation, it is recommended you consult with professional legal counsel
While the criminal code of Canada does not prohibit online gambling, it does prohibit any type of gambling at an establishment not owned or licensed by a provincial government. Not withstanding this fact, there are an estimated 1,200 to 1,400 offshore websites that make casino type games and other gambling activities available to Canadians. For online gambling operations within Canada's borders, the Canadian authorities are willing to prosecute, but as of this date, have only done so once, when British Columbia prosecuted Starnet Communications International ("SCI"), a Delaware corporation, run by residents of Vancouver, where one of the company's servers was located. The court found that SCI had sufficient contact with Canada to be prosecuted under its criminal code. SCI was fined $100,000 and forfeited nearly $4 million in profits. It has since moved its operations overseas.
History
In 1994, Antigua and Barbuda passed the Free Trade & Processing Act, allowing licences to be granted to organisations applying to open online casinos. Before online casinos, the first fully functional gambling software was developed by Microgaming, an Isle of Man-based software company. This was secured with software developed by CryptoLogic, an online security software company. Safe transactions became viable and led to the first online casinos in 1994.
1996 saw the establishment of the Kahnawake Gaming Commission, which regulated online gaming activity from the Mohawk Territory of Kahnawake and issues gaming licences to many of the world's online casinos and poker rooms. This is an attempt to keep the operations of licensed online gambling organisations fair and transparent.
In the late 1990s, online gambling gained popularity. Internet gambling websites had increased from just 15 websites in 1996, to 200 websites in 1997. A report published by Frost & Sullivan revealed that online gambling revenues had exceeded $830 million in 1998 alone. In the same year the first online poker rooms were introduced. Soon after in 1999, the Internet Gambling Prohibition Act was introduced, meaning a company could not offer any online gambling product to any U.S citizen. This did not pass. Multiplayer online gambling was also introduced in 1999. This was the first time people could gamble, chat and interact with each other in an interactive online environment.
In 2000, the first Australian Federal Government passed the Interactive Gambling Moratorium Act, making it illegal for any online casino not licensed and operating before May 2000 to operate. The new legislation meant Lasseter's Online became the only online casino able to legally operate in Australia; however, they cannot take bets from Australian citizens.
By 2001, the estimated number of people who had participated in online gambling rose to 8 million and growth would continue, despite the legislation and the lawsuit challenges which would continue to be received by online gambling.
In 2004, the British Columbia Lottery Corporation launched Canada's first legal online casino, PlayNow.com, which makes legal online gambling available to residents of British Columbia and Manitoba. A survey conducted in 2007 showed that only about 2.3% of Canadians reported participating in online gambling. However, in 2012, Manitoba Lotteries Minister Steve Ashton estimated that gamblers in Manitoba alone were spending $37 million a year at illegal online casinos. Quebec's lottery organization Loto-Quebec launched a similar service, known as Espacejeux.
In 2008, H2 Gambling Capital estimates worldwide online gambling revenue at $21 billion.
A game of skill
You may want to call it anything you call it, but a game of skill is a game where the outcome is determined mainly by mental or physical skill, rather than by chance. A game of skill generally has an element of chance, but skill plays a greater role in determining the outcome.
Most games of skill also involve a degree of chance, due to natural aspects of the environment, a randomizing device (such as dice, playing cards or a coin flip) or guessing due to incomplete information. Some games of skill such as poker may involve bluffing and other forms of psychological warfare. In combat sports betting, money management is a huge strategy.
The distinction between "chance" and "skill" has legal significance in countries where chance games are treated differently from skill games. The legal distinction is often vague and varies widely from one jurisdiction to the next.
Some commonly played games of skill include: chess, poker, collectible card games, contract bridge, backgammon, and mahjong.
On associating Rummy, another game of skills, with gambling in 1968, Supreme Court said, "Rummy requires certain amount of skill because the fall of the cards has to be memorised and the building up of Rummy requires considerable skill in holding and discarding cards. We cannot, therefore, say that the game of Rummy is a game of entire chance. It is mainly and preponderantly a game of skill. The chance in Rummy is of the same character as the chance in a deal at a game of bridge." The decision was challenged in Supreme Court and the final verdict came in August 2015, calling Rummy a game of skills, including web portals like RummyCircle.
In a number of countries like Germany, whether a game is considered of skill has legal implications with respect to whether money bets on the game's outcome are considered gambling or not. For example, poker is legally considered a game of chance in Germany (thus only allowed in casinos), whereas skat is considered a game of skill and competitions with money prizes are allowed. A German court recently determined that Poker is a game of skill (November, 2012).
The current gambling laws in India are ambiguous. The Gambling Act, 1867, prohibits gambling and the setting up of gaming houses. However, it does not apply to "games of skill". Several court judgments have discussed the difference between "games of chance" and "games of skill". In 1996, the Supreme Court ruled that betting on horse races is a game of skill, and not just luck. Delhi, Karnataka, Maharashtra, and Tamil Nadu allow betting on horse-racing, provided it is conducted on race courses and through licensed bookies. Gambling on rummy is also allowed. "In a similar fashion, a game of cricket involves skills of players," says FICCI's Singh.
The Brazilian Ministry of Sport officially endorsed poker as a game of skill. It is understood that an agreement was made in with the poker advocacy group the Brazilian Conferederação Texas Hold'em (CBTH), the governing body of poker in Brazil.
Poker is now listed on the Ministry website as a sport, noting that it requires a player to develop a broad mix of skills to succeed. Poker is a competitive practice in which the participant requires intelligence, ability and intellectual and behavioral skills to succeed," it states on the Ministry site.
The game of chess, however, has long been considered one that minimises the element of chance to the greatest possible extent and in which winning is entirely a result of the player's skill. The only thing that is random in the game is deciding who plays as white and who plays as black. While playing as white has been statistically shown to be slightly advantageous, the degree of the advantage is very slight and there is no consensus on whether this is an advantage built into the game or merely a psychological one.
Mastering the skill of combat sports betting
Clearly then, the fact that you are consistently losing money to sportsbooks at predicting fight has nothing to do with luck and everything to do with superior skill. There are two ways for you to prove yourself a worthy bettor in such a situation. The first, most obvious solution is to improve your own skill at predicting fights, and this would involve a lot of careful study of various past fights. It may take you several months or even years to get to the point where your skill at picking winners can make you mone. This is, therefore, an uncertain strategy at best.
Combat sports betting requires more skill than poker or any other games. I'm living proof that betting combat sports is a game of skill. I've won 15 years in a row. Life-to-date 350 wins 79 Loses. Accuracy 81%. Risked $2.3 million. Profit $1.5 million. ROI 69%. This is by far the best proven documented record in the business. If that's not a skill, then I don't know what is. Like others/all board games, and all other kinds of games for that matter, are based on some combination of skill and chance. The distribution of skill and chance varies depending on the game.
Predicting fights outcome is a game of skill. Mastery of the different strategies establishes how the fighters are going to fare in the bout. Be aware that although there are different tactics, it is still a game.
What is confusing is why fantasy sports is legal as a game of skill but sports betting is not in 46 states. Making an educated bet can hardly be considered a game of chance like playing the lottery. For reasons that are not entirely clear, gambling on a single fight is chance, but gambling on a fantasy fight team composed of fighters is skill.
Learn more about combat sports betting.