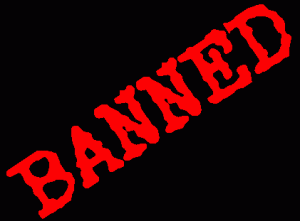 Win too much at combat sports betting and you could find your bookmaker closing your account. Bet on Combat Founder Franco Richard better known as "Francombat" has learned it the hard way.
It's safe to say that Franco Richard is one of the best bettor in combat sports having pocketed more than 4 millions in his career to this day. Franco is coming off one of the most successful years in combat sports betting that most can remember. Over the last year, he has made nearly a half million dollars on boxing and MMA fights. It started with a $133,689.84 dollars payout on Floyd Mayweather beating Manny Pacquiao on April 27 at odds -187, then followed up that huge upset by putting down $2500.00 on Holly Holm over Ronda Rousey at 10-1 odds winning $25,000.00. Shortly after that, on December 12 Franco bet on Conor McGregor knocking out Jose Aldo at UFC 189 wining $147,300.00, making him and his clients a little bit richer.
Unfortunately, Franco's winnings has proven too much for several Las Vegas casinos and offshore sportsbooks and he had his betting accounts closed or his bets "restricted" following wins. One of the message he received last Friday:
"We are writing to you to inform you that a business decision has been taken by our senior traders and your betting account has now been closed. No further business may be executed on your behalf. As explained in our Terms and Conditions, a traders decision is final and will not be overturned."
Some of the casinos are even cutting off his players that subscribe to his consulting firm because they don't even want people betting his predictions.
"Could you imagine bookmakers turning you away because they were afraid of your winning prowess? 'I won't mention them here for obvious reason but this is ridiculous. I've been a member of these casinos and sportsbooks for a decade and have never had problems before", Franco said. I will now turn my focus into the consulting side of this business and help as many players that I can to make money in the combat sports betting market because everyone is too scared to take my action. All this will be discussed in detail in my book and documentary that I have been working on lately", he added.
Until the industry's regulations change, so that a bookmaker's unfounded refusal to accept bets is a reason to lose their licence, it is down to the individual to choose who they entrust their money with.
Now, you can also have a fighting chance to win and learn the same betting methods that got him banned, and will give you the very same absolute highest possible player advantage, by achieving maximum favorable odds!
Franco is now hoping to pass on the secrets of his system in his new upcoming book, "Investing on Combat Sports: Introducing the New Wall Street". For right now Franco is focused to run his successful consulting firm in which he has over 400 high net worth individuals" whose minimum bet is $5000.00. He is also running the world's premier combat sports investment fund out of Antigua, which is reported to be $1.7 million as of March 2016, making it among the top global sport fund management firms and one of the best alternative investment vehicles.
For more information on Franco Richard, please visit his personal website at francombat.com or visit his online gaming brand at betoncombat.com.