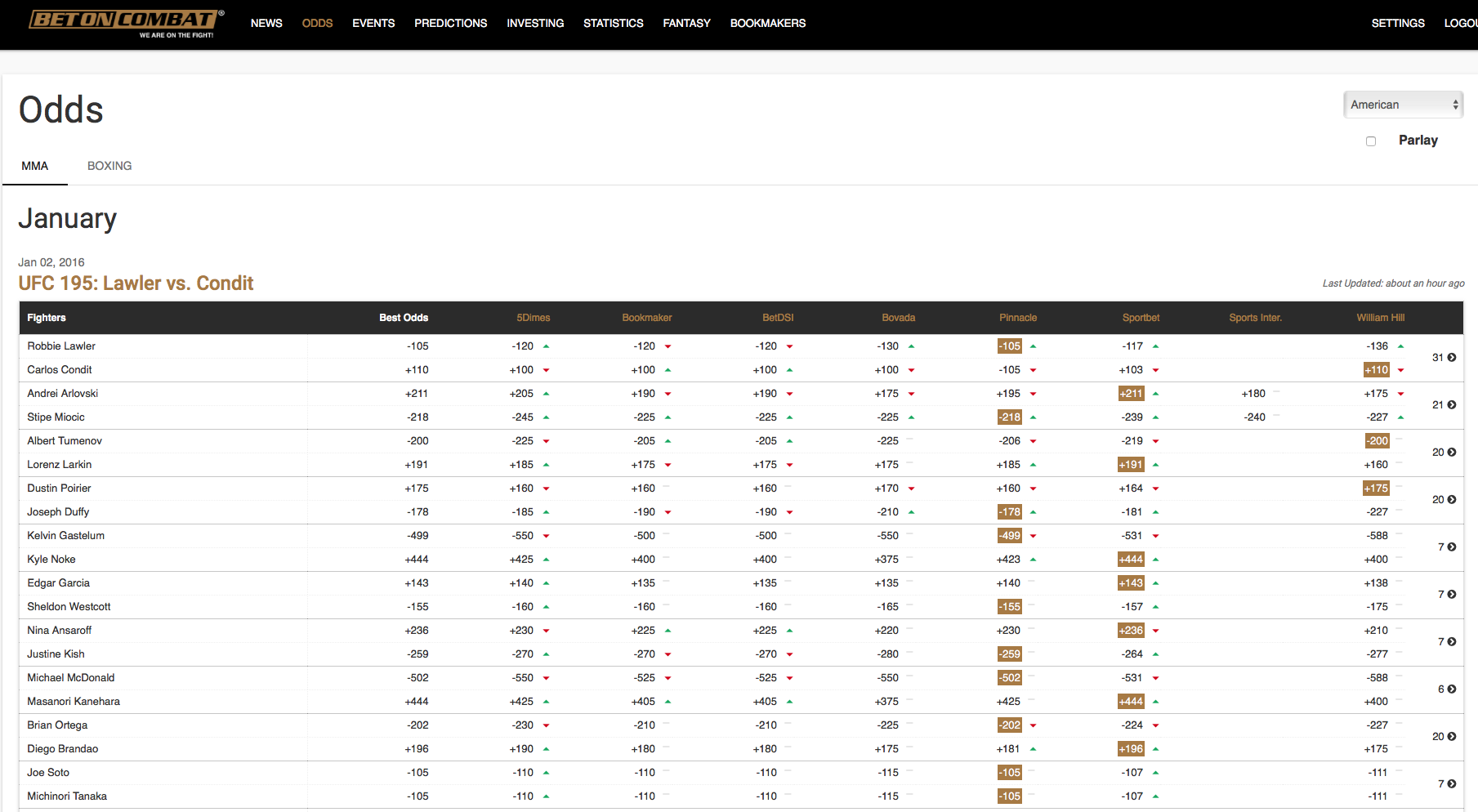 For those new to BetonCombat.com, you can follow all the opening combat sports betting lines and combat sports betting odds at the biggest sportsbooks in the industry on BetonCombat.com's Live Odds page. They take the lines from many offshore and Las Vegas sports books and offer the best on each side in the handy chart above.
Bet on Combat not only keeps track of all the MMA betting lines and betting odds but also monitors sharp and steam lines moves, giving you instant access to live odds from 20-plus reputable sportsbooks, all handpicked and certified as reliable outlets by Franco Richard himself.
If you'd like to see what each book is offering individually, you can do that over at their site.
To check out and compare the latest Combat Sports Odds from the top betting sites, Get betting odds here for all upcoming and potential combat sports bouts such as boxing, kickboxing, and Mixed Martial Arts, with a variety of markets including round betting, method of victory and much more.