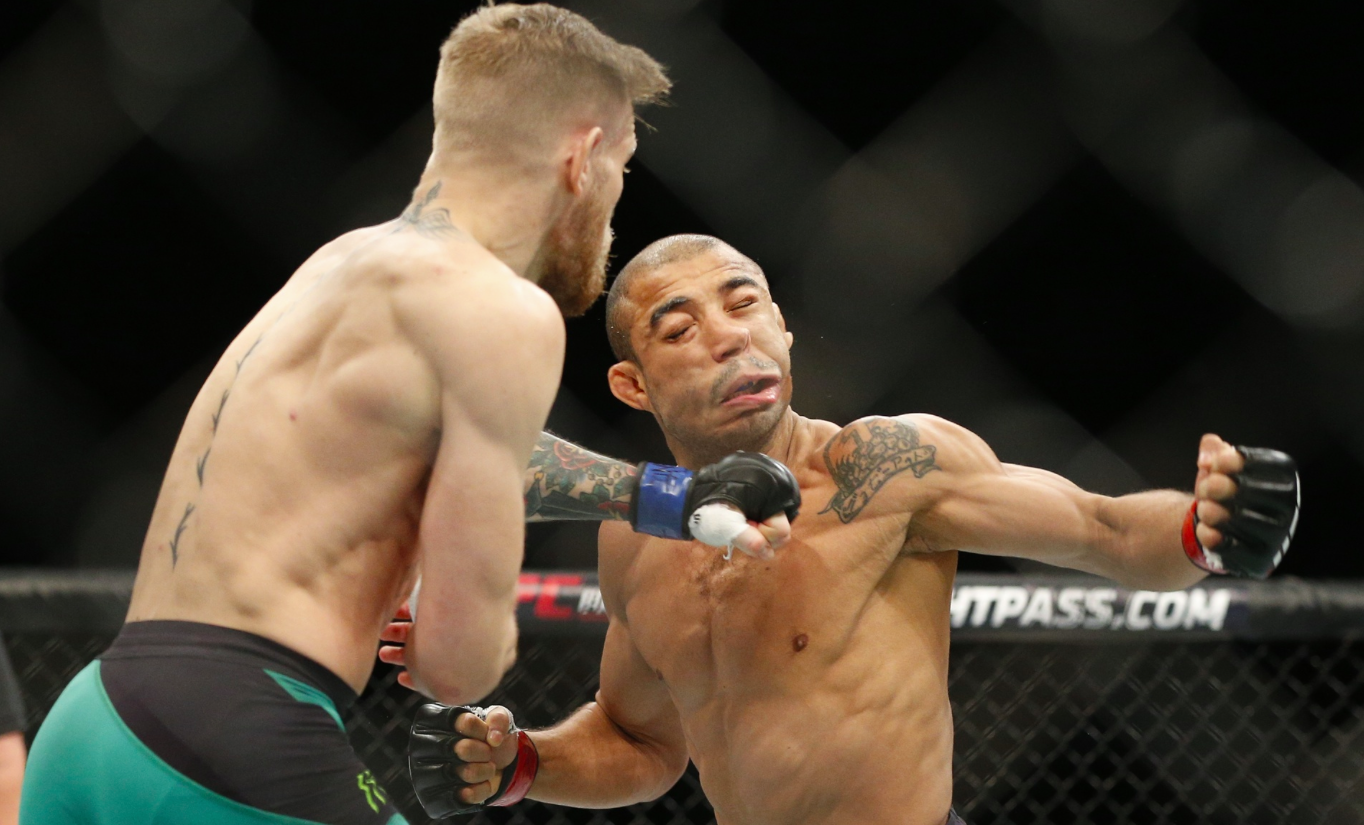 2015 has been an awesome year for Bet on Combat, with underdogs coming out of nowhere to win championships belts, longtime undefeated streak records being broken and a new breed of champions like Holly Holm and Conor McGregor by knocking out their respective opponents to become absolute superstars.
There were quite a few upsets in 2015, and for those who had the balls to gamble on some of these fights following our predictions, there were four bets that we had huge return on investment.
Here's a quick recap for each fight:
Floyd Mayweather Jr. vs. Manny Pacquiao
For all the hype and anticipation, Floyd Mayweather Jr. (48-0,26 KOs) successfully defended his WBA and WBC world welterweight titles, and his unblemished record, by outpointing Manny Pacquiao (57-6, KOs) with defense and counterattacks. The bout took place on May 2, 2015, at the MGM Grand Garden Arena in Las Vegas, Nevada. Mayweather won the contest by a unanimous decision, with two judges scoring it 116–112 and the other 118–110. Despite Mayweather's defensive tendencies and the lack of any true offensive flurries, he still managed to throw and land more punches throughout the fight.
We bet $40,000 on Mayweather at -187 to cashed $21390.37.
In one of the most shocking fights outcomes of the year, when Holly Holm roundhouse kicked Ronda Rousey in their title bout, everyone was shocked. If you were one of the brave ones to bet on Holm like us, though, a $10 bet would have brought you a $110 return, as she entered the fight as an 11/1 odd to end Rousey's undefeated UFC streak.
We dropped a small bet of $1000 on Holm and, guess what, earned $10 000 in return. Never underestimate the puncher's chance in MMA — or in this case, the kicker's.
Paige VanZant vs. Rose Namajunas
In a featherweight bout, Rose Namajunas used superior sstrikes against Paige VanZant's looping blows and constant takedown to submit Paige VanZant in the fifth round. This was a solid performance for Namajunas, who controlled every aspect of the fight.
Our bet on Namajunas cashed as a +160 underdog while Paige VanZant couldn't pull it out as a -175 betting favorite. We Bet $10,000 to win $16,000.
We close out the year with a bang! UFC 194: Aldo vs. McGregor took place Dec. 12, 2015 at the MGM Grand Garden Arena in Las Vegas, Nevada. UFC featherweight champion Jose Aldo (25-1) looked to defend his title once again against UFC interim featherweight champion Conor McGregor (18-2) in the night's main event, which aired live on pay-per-view.
Bet on Combat Founder Franco Richard best known as Francombat was live in Las Vegas and Bet $100,000 to win $140,000 on the underdog Conor McGregor at odd +140.
Overall betting perspective from 2015, five favorites won while six underdogs came through. 2016 is looking great and we are looking forward to helping you earn a lot of money betting on combat sports over the year 2016.